One of the hardest things to do when it comes to Disney vacations is planning a trip for a large group. I recently traveled to Walt Disney World Resort over the busy Spring Break season with a group of 14. Our group included a toddler, 3 school age children, 2 set of grandparents, an expectant mother, and multiple households. Their Disney Parks experience ranged from first time visitors, to veterans, and everywhere in between.
Here are 10 tips I gathered throughout my trip that helped make it successful!
TIP #1: The absolute most important tip is to have one person as the designated leader throughout the planning stage and during your travels. This person will help keep the trip moving each day and keep it as organized as possible. It helps if this person is a more experienced traveler that everyone can look to for advice and guidance. 
TIP #2: Book a resort that everyone can afford. Having a central location and starting point is very helpful in ensuring a smooth start to each day.
TIP #3: Have conversations in advance of your trip as to exactly what everyone's goals are. Keeping all these goals in mind, it is important to stress compromise to the group. Which leads me to tip #4.
TIP #4: Compromise is key with groups. Everyone will have different likes and dislikes and have different objectives for the the trip. Keep these in mind and stress the importance of everyone in the group getting to experience something they want. This is especially difficult with various age groups in children due to height requirements. Be sure to utilize rider/child swap, so you can divide and conquer! Have the younger children experience more age appropriate attractions, while everyone else experiences more headliner attractions, and then swap!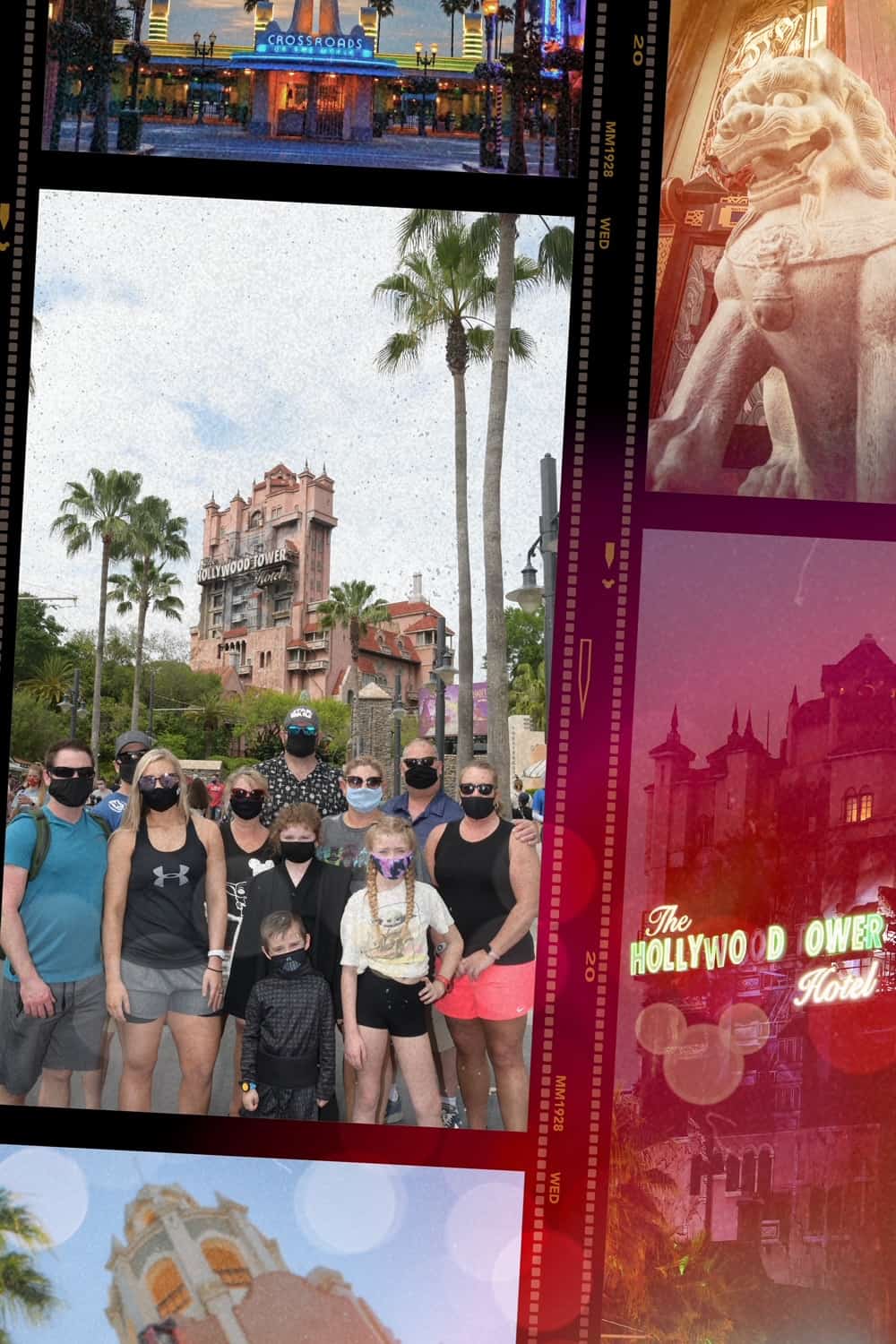 TIP #5: Be flexible in your plans. With larger groups, the pace is usually slower. Be sure to plan extra time due to this. It generally takes much longer for meals, restroom breaks, snack breaks, etc. If you aren't able to accomplish everything you want due to time constraints, regroup with everyone and set priorities.
TIP #6: Be considerate of everyone in the group. Encourage everyone to divide up and explore on their own if they want. It's not necessary to spend every moment together! Then, everyone can meet back up for meal times.
TIP #7: Wear coordinating colors or matching shirts! This is very helpful on crowded days to locate your group members in a crowd. Plus it makes for great photos!
TIP #8: Mobile Ordering is key when traveling with a large group. Since most party's meals will be paid for by multiple individuals, the best thing is to have each family setup their own My Disney Experience account for mobile food ordering. This way you can have multiple orders placed and prepared at the same time. Each party's payment information will be saved and not have to be reentered for each order. While waiting in line for an attraction, decide on a quick service dining location. Then have one person from each paying party place the order. Be sure everyone selects the same arrival window or at least over-lapping windows. Once you are ready to dine, have everyone select "Prepare My Order" at the same time. This will help keep dining lengths down.
TIP #9: Take breaks at the same time. Try and get everyone on the same water, bathroom, and snack break schedule. While this may seem strict, if only a few people in the group stop for a water refill or bathroom break every few minutes instead of stopping together, this will greatly lessen what you can accomplish in a day.
TIP# 10: Have fun and don't stress the small stuff! No trip is perfect and there will always be things that don't go as planned, but don't let that spoil the fun. Group trips are some of the most fun trips I have ever experienced!  And don't forget to stop for lots of Memory Maker shots so everyone is in the pictures! Disney photographers are especially talented in working with large groups!
I hope this helps in planning your next group trip to Disney!
To book your Disney vacation, contact our friends at Mickey World Travel. They will make sure you have the most magical vacation, by monitoring your booking for future discounts, as well as booking your dining reservations and Fast Passes once they return to the parks.
Contact me today to start planning your Disney vacation!