Some may say that the task of packing for a Walt Disney World trip is overwhelming and daunting. I say that packing for a Disney vacation is half of the fun! From planning outfits, to packing the park bag, to narrowing down all of the gadgets and gizmos to bring along, I find every moment of packing exciting and fun. There are so many items that you can bring along with you to make your vacation experience more comfortable.
I am sharing a list of 20+ items that I find myself bringing to Walt Disney World time and time again. Some of these items may be obvious, but many of you likely have never considered. I hope that this list of "thingamabobs" as Ariel would say is helpful for your upcoming trip!
To view the items mentioned and hear more about them, be sure to view my video here:
20 Thingamabobs Packing List
1. Handheld fan for hot Florida days
2. Brita travel cup to purify water
3. Door stopper for bathroom doors that don't lock
4. White noise machine to block out noise for a restful night
5. Alexa Dot for listening to Disney music or to play trivia games
6. Bottle brush for washing all of those refillable mugs
7. Travel umbrella to block the sun while on line or for rainy days
8. Scissors because you will buy lots of items that need tags removed
9. Cell phone lanyard to avoid losing or dropping your phone
10. Mini flash light for dark waiting areas or for reading at night
11. Binoculars to use in Animal Kingdom, especially on Kilimanjaro Safaris
12. Portable phone charger, because your phone gets a lot of use in the Disney parks especially with the use of the My Disney Experience App
13. Eyeglass cord to hold your mask
14. Nightlight for dark resort rooms
15. Beach towel clips to help identify your towel at the pool (they are all white!).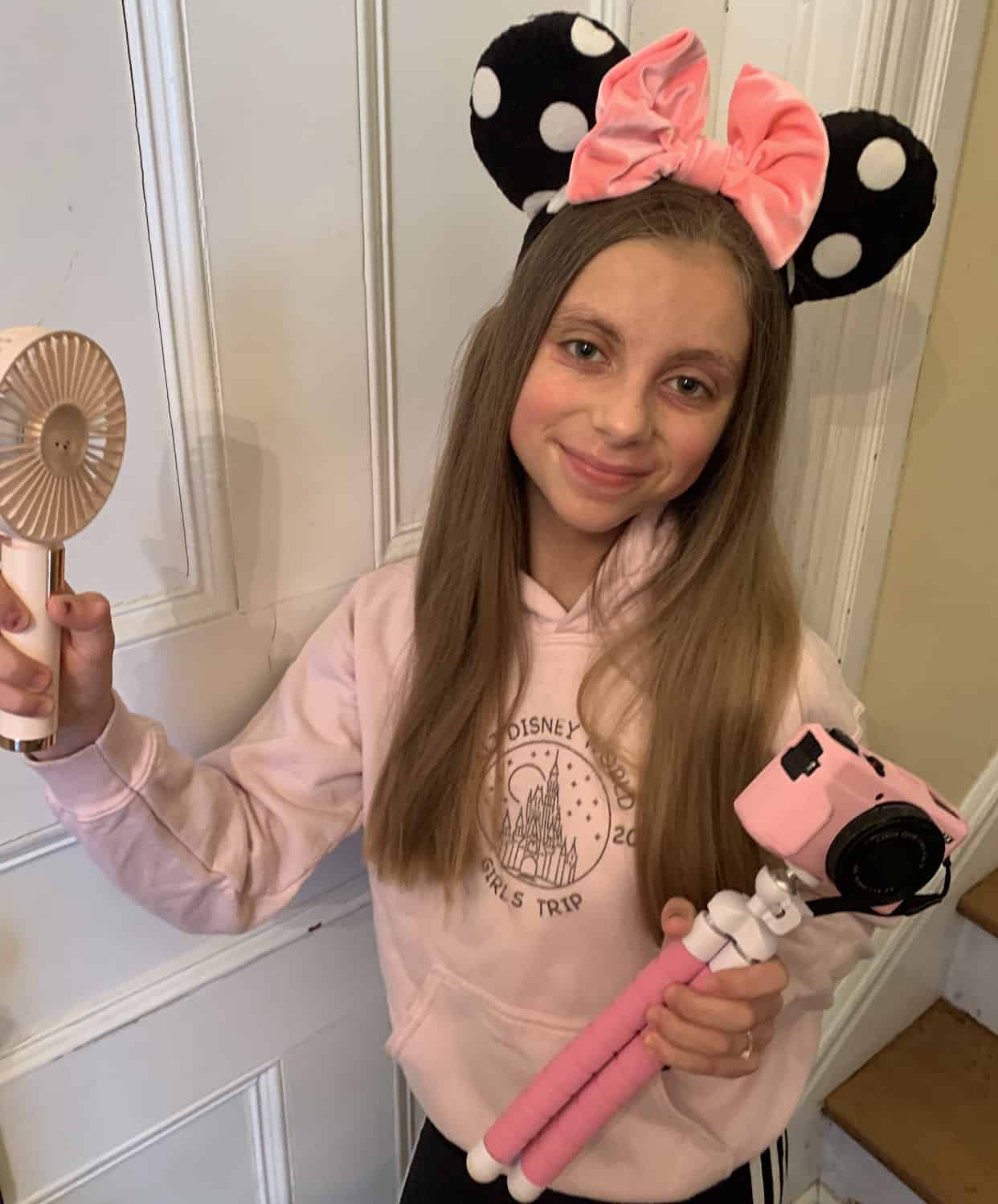 16. Waterproof phone case to protect your phone at the pool or water park
17. Air pods to listen to your favorite Disney music and be courteous of those around you
18. Glow bracelets for nighttime shows
19. Clothespins to hang wet bathing suits back at the resort
20. No-touch door opener to keep safe from germs
21. Small tripod for phones or cameras
22. Mini ring light for ability to video or take pictures when it's dark out
Have fun packing!
To book your Disney vacation, contact our friends at Mickey World Travel. They will make sure you have the most magical vacation, by monitoring your booking for future discounts, as well as booking your dining reservations and Fast Passes once they return to the parks.
Contact me today to start planning your Disney vacation!