Universal Studios' 'A Taste of Universal' limited-time event has officially begun at Universal Hollywood! This event will take place in the Upper Lot of the Universal Studios Hollywood theme park and give visitors a taste of some of their favorite park foods.
Here's a look at their menu for the event:
Springfield, U.S.A. will offer food options at three locations. Krusty Burger is featuring items like Sideshow Bob Foot Long, Chicken Thumbs, and of course the Krusty Burger. Suds McDuff's has more snack items like the Twisted Pretzel of Marge Simpson, while Lard Lad Donuts Cart has giant donuts, The Big Pink or Chocolate Sprinkles.
The Wizarding World of Harry Potter will have offerings from the Three Broomsticks like Fish and Chips, Shepherd's Pie, and Sticky Toffee Bread Pudding, along with a fan favorite ButterBeer Cart.
Minion Café will be offering some children's favorites like Grilled Cheese and Chicken Tenders along with Hazelnut Banana Pudding and Unicorn Cupcakes.
Hollywood and Dine will have the most venues including: Hollywood and Dine, Cocina Mexicana, City Snack Shop, Tower Snacks, Dreamworks Concessionaire, and Popcorn Cart. These options are vast from Loaded Nachos, to Beignets, to Chicken Caesar Salad.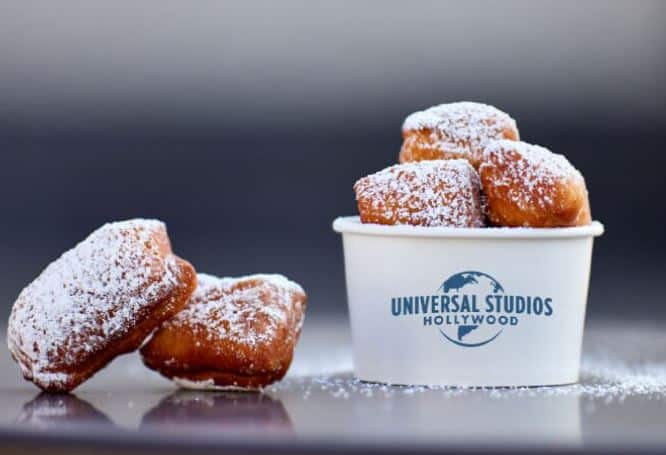 With all these options, there is definitely something to catch anyone's eye! Take a peek at the whole menu below and reserve your tickets.
Looking to go to Universal Studios? Contact me to start planning your Universal Studios vacation today!
Email: KellyD@MickeyWorldTravel.com