The annual Disney Springs Christmas Tree Trail is back! This year's trail is spread throughout all of Disney Springs instead of combined into one small area. This was done to discourse crowds and help with social distancing. We picked up a trail map and started our scroll!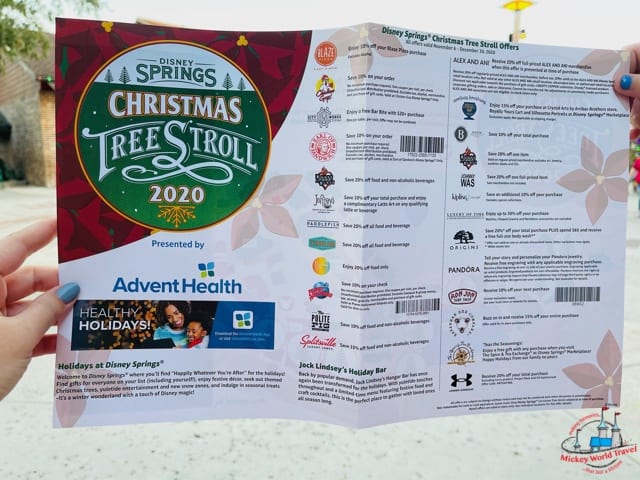 Our first stop was at the Toy Story themed tree.
Next up was The Princess and the Frog tree.
The large tree at the resort guest entrance is one of the featured trees on the trail as well.
Continuing down the trail the next two trees were together and featured Pluto and Mickey and Minnie.
The next tree you could see from a galaxy far, far away, thanks to the lightsaber beam at the top!
The Mulan tree was up next!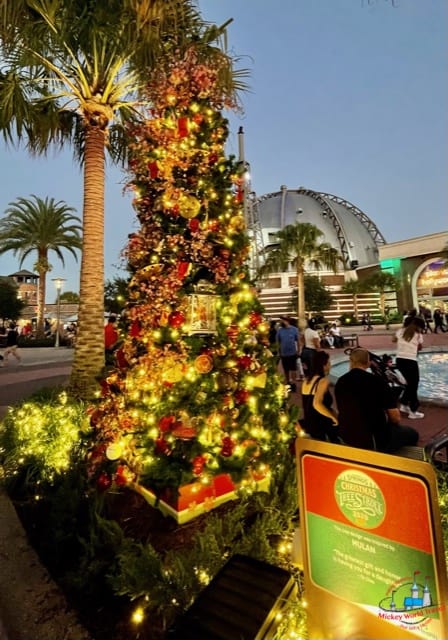 Sorcerer Mickey's Hat topped the next tree themed after Fantasia.
Simba and friends filled the next tree themed after The Lion King.
The fan favorite Frozen themed tree returned as well!
After completing the trail map, you can show your map to receive your free prize!
This is a great way to explore Disney Springs and get into the holiday spirit with some free fun for the whole family!
Looking to go on a Disney vacation? Book with our sponsor, Mickey World Travel! Contact me to start planning your Walt Disney World vacation today!