The hunt is on at Universal's Islands of Adventure! The soft opening phase of Jurassic World VelociCoaster continues and we finally got to experience the attraction!
Due to being in its soft opening phase the VelociCoaster is open to any guest, but can shut down at any time throughout the day, and some ride special effects like the smoke or dinosaur screeches may not be working. For the most part, every feature was working every time we rode.
The VelociCoaster fluctuated between 50-120 minutes each day. The queue moves on the fast end and there is plenty to look at, so the wait isn't too bad. The single rider queue is also open, so guests traveling alone can experience a shorter wait time.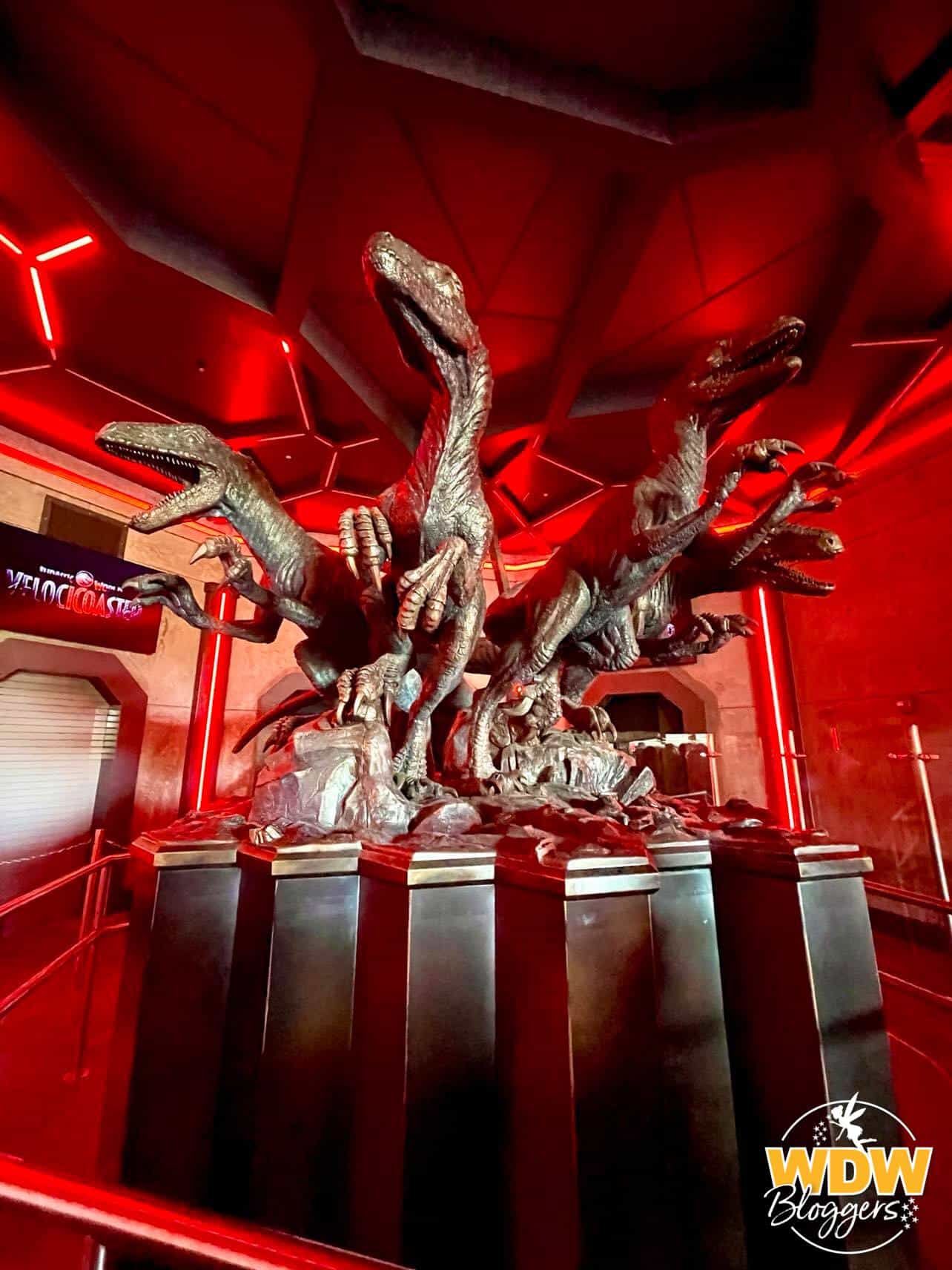 Just about every room has something to look at in the queue! This incredible statue of the velociraptors is located in the first room that changes colors. There are also TV screens explaining the story of the ride. The VelociCoaster was built by a research team at Jurassic World to see if it could race the raptors. One room in the queue actually shows a few velociraptors chasing the ride vehicle!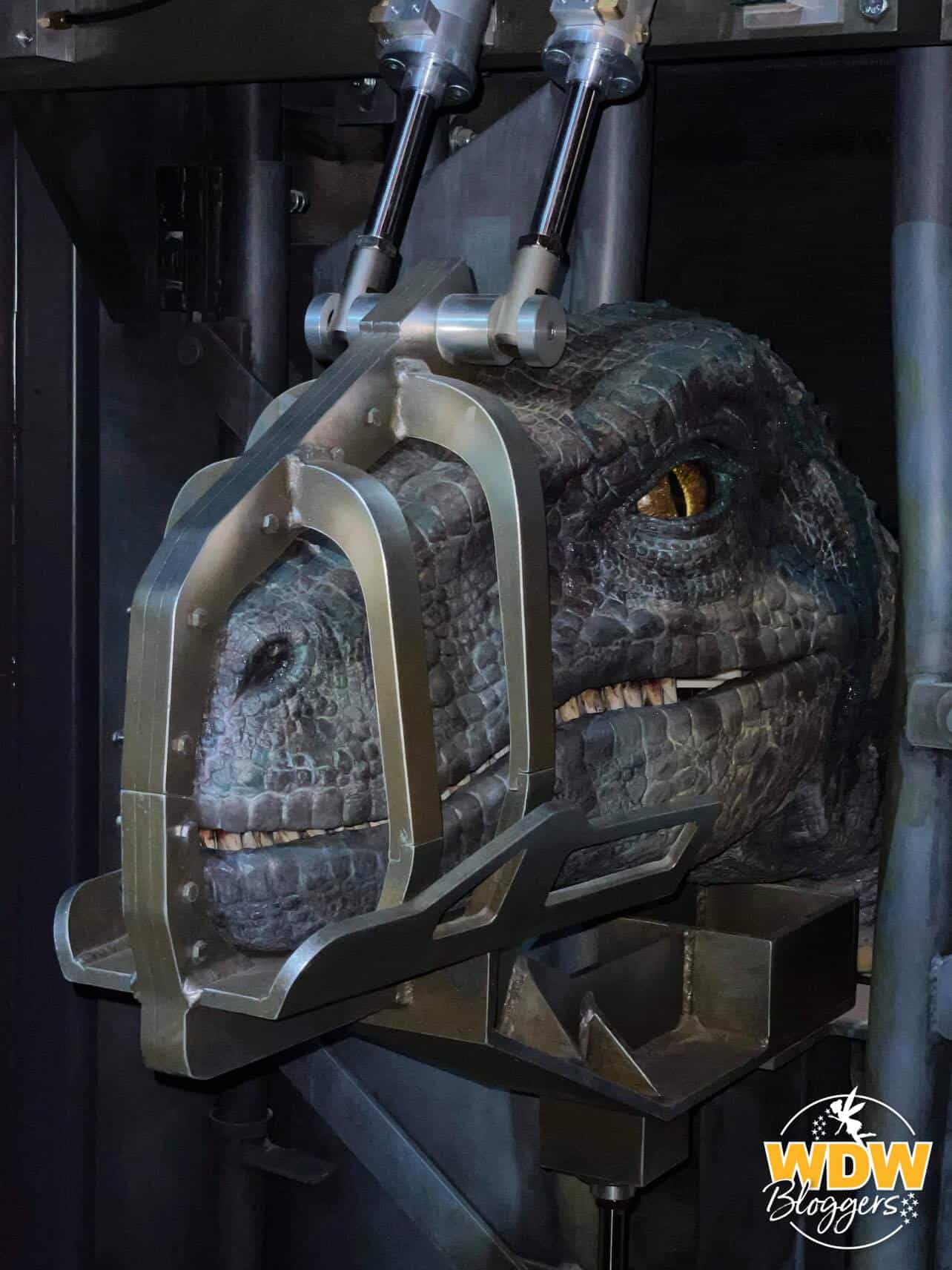 The coolest room in the queue was getting to see the velociraptors in person! Be sure to get a close look to even watch them breathe!
The ride takes off from 0-50 mph in just 3 seconds! After that, the hunt is on! Between the 80 degree drop of nearly 150 feet, 70 mph speed boost, and countless times spent upside-down, this is the ultimate ride for thrill-seekers! The best part is at the end where guests will be sent spiraling upside-down over the water! The ride was extremely smooth for a roller coaster, which was an added bonus.
The Jurassic World VelociCoaster is the ultimate thrill ride at Universal Orlando! Any thrill-seekers brave enough to ride the VelociCoaster will not be disappointed!
Looking to go to Universal Orlando? Contact our friends at Mickey World Travel! They can start planning your Universal Studios vacation today!
Email: dylan@mickeyworldtravel.com