Are you debating club level at Loews Royal Pacific Resort? I highly recommend club level for your next visit. Club level rooms are located on the 7th floor, which is dedicated to only those who are enjoying club level perks.

Some of the perks of staying at club level is complimentary access to the gym, which my husband took advantage of daily. There is also concierge service that can help you with all your vacation needs. What I consider the best part of club level is The Royal Club Lounge, which is located on the 7th floor and is easy access for all those club level guests. It is open from 7:00 AM-9:30 PM, so it is perfect for those early risers or a night cap.
While snacks, coffee, teas, and soft drinks are available all day, they also have daily food service:
Continental breakfast served each morning (7–10 AM)
Afternoon snacks (12–3 PM)
Hot and cold hors d'oeuvres and complimentary beer and wine (5–7 PM)
"Sweets Hour" each night (8–9 PM)
My older children loved that they could get a snack or soda by just walking down the hall, and I didn't have to worry about their safety. The evening hors d'oeuvres menu was posted early in the day and got our mouths watering. The food was great and we often didn't need dinner after having our fill in the evening. And having two teenagers, it saved us a lot of money at restaurants.
Another nice aspect of the lounge was the child area. They have an area dedicated to children. There are crayons, coloring pages, games, child themed TV programs and of course, child size furniture. And if the little one was up early, we could spend some time in the lounge while others slept. My father loved the access to the daily newspaper and early morning coffee while everyone else slept in as well.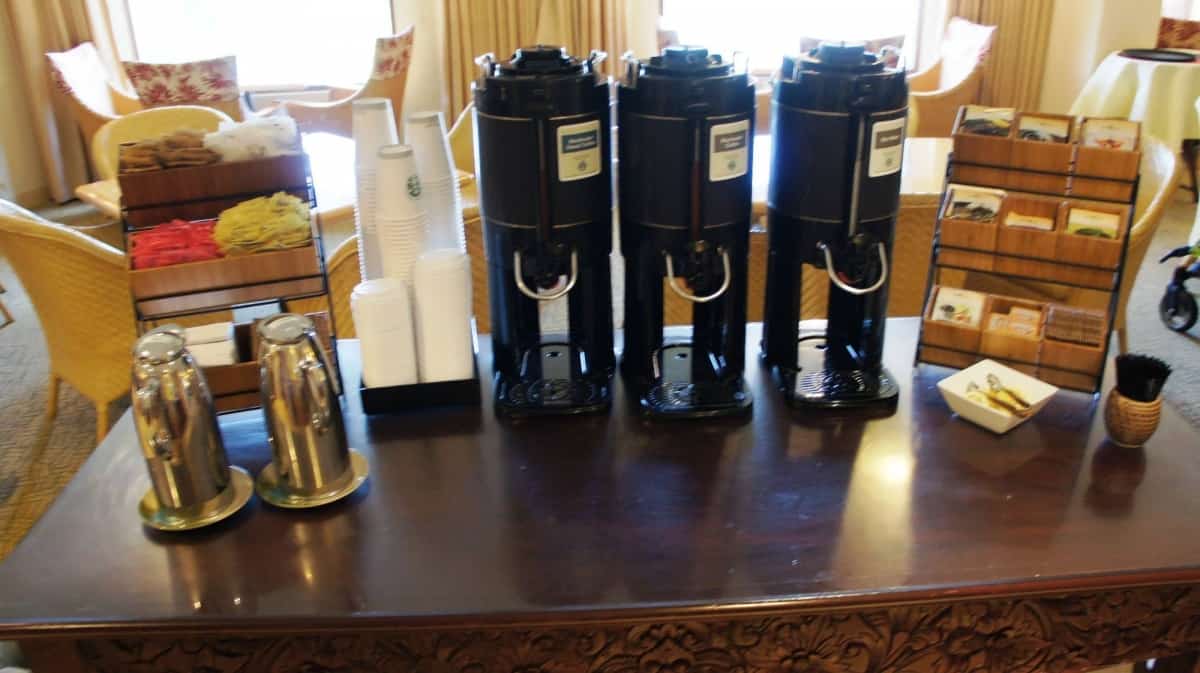 For our family, the extra cost was well worth the perks that it came with and honestly probably saved us money in the end… or least gave us more money for souvenirs!
Looking to go to Universal Studios? Book with our sponsor, Mickey World Travel! Contact me to start planning your Universal Orlando vacation today!
Email: KellyD@MickeyWorldTravel.com