Aside from the decorations, Halloween cavalcades and merchandise, one thing that I love about fall at Magic Kingdom is the food! This year, Magic Kingdom, as well as the other theme parks, were serving some great seasonal snacks, and I was lucky enough to try some.
Constance's For Better or For Worse Wedding Cake
The first fall snack I had was Constance's Wedding Cake located at Liberty Square Market. This snack was inspired by Constance, the beheading bride on the Haunted Mansion. The cake is a vanilla cake with raspberry Bavarian cream, topped with a chocolate axe. Unlike Constance, her wedding cake was very sweet and delicious!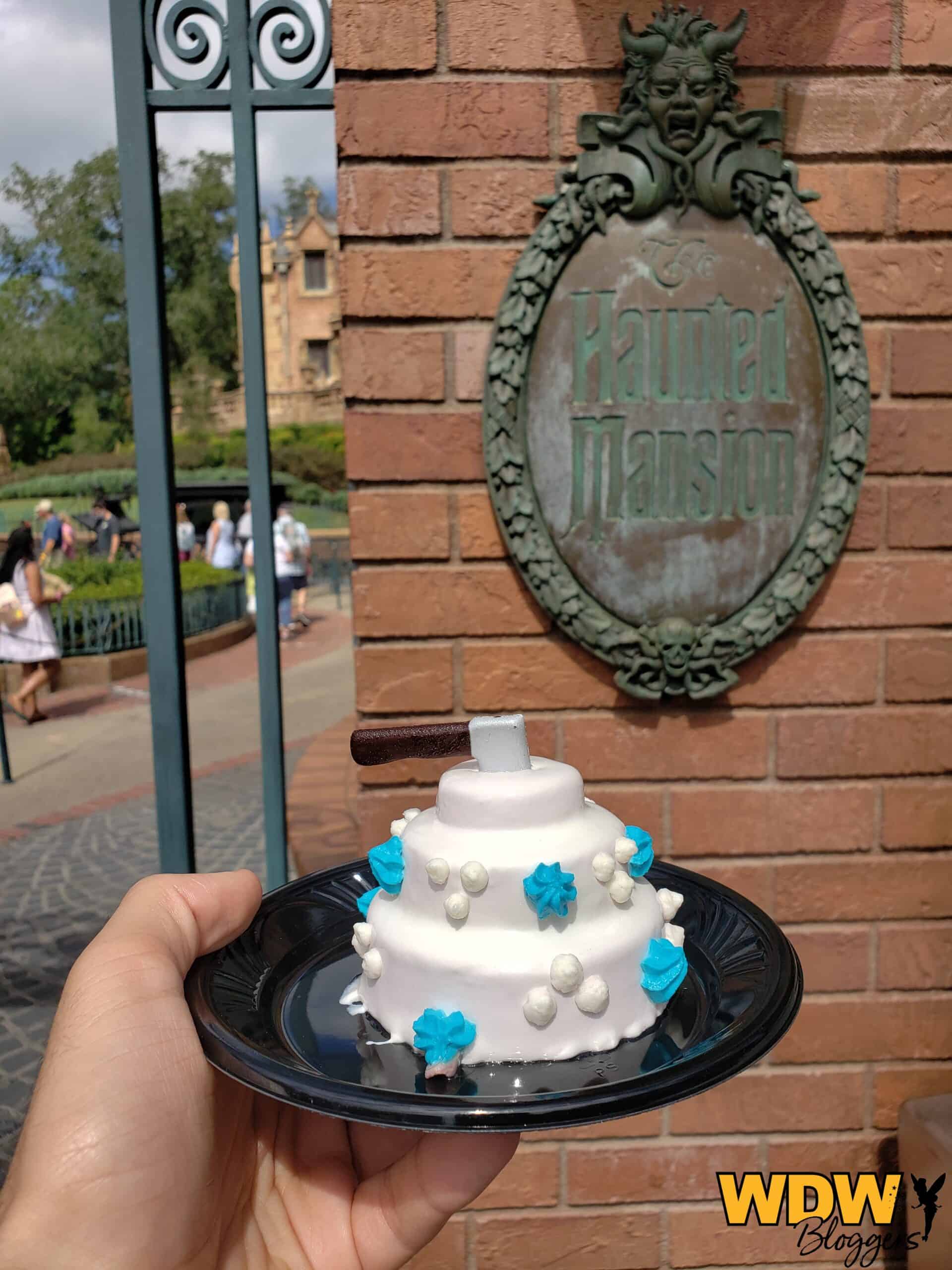 Not-So-Poison Apple Cupcake
"One bite and all of your dreams will come true," as the Evil Queen says. The Not-So-Poison Apple Cupcake can be found at The Pinocchio Village Haus in Fantasyland. This cupcake is easily shareable due to its enormous size. It is a vanilla cupcake, topped with lots of red icing, and layer of pecan crunch in the middle.
Peter Pan Float
Off to Neverland! The Peter Pan Float has returned to Storybook Treats in Fantasyland better than ever. It is a lime Dole Whip with a chocolate feather, floating on top of Sprite. This was one of my favorites on the trip!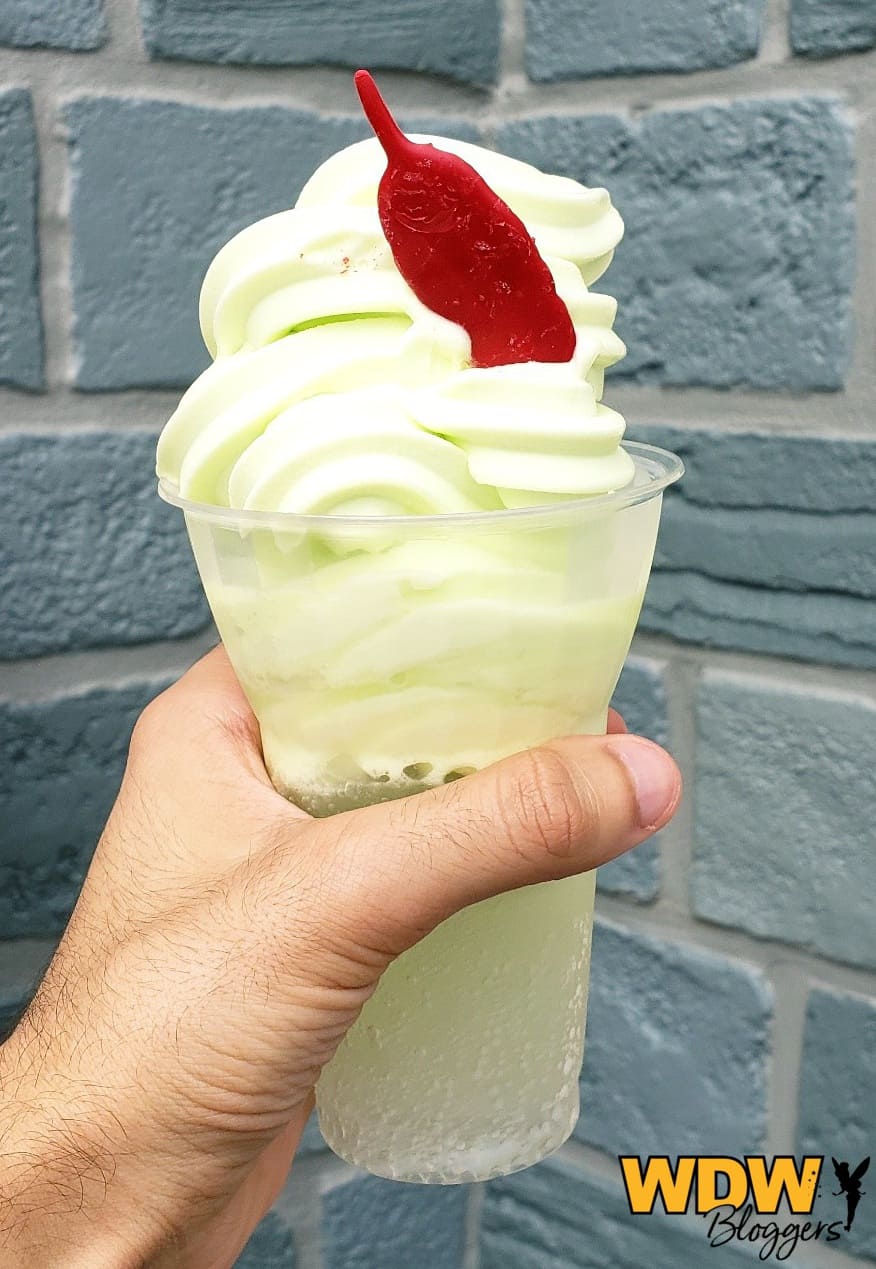 Poor Unfortunate Souls Float
Storybook Treats is also home to the Poor Unfortunate Souls Float, inspired by everyone's favorite sea-witch, Ursula! It features cream cheese soft-serve, black raspberry syrup, and Coca-Cola. This was surprisingly good and was a crowd favorite.
Which fall snack will you be trying this season? Hurry up before they're gone!
Contact me today at dylan@mickeyworldtravel.com to start planning your Walt Disney World vacation!
To book your Disney vacation with our sponsor, Mickey World Travel, call them 7 days a week at 973-970-9733. Their concierge service is free with no hidden costs. They do the planning, you have the fun! email: info@mickeyworldtravel.com.