One of my favorite fall and winter desserts to make at home for my family are s'mores, and they are always a hit. Imagine my surprise and excitement when I found these house made s'mores as a winter offering at The Ganachery in Disney Springs. Known for their decadent chocolate treats, I was anxious to see how their take on the classic s'more measured up.
After placing our order, we were directed over to the glass windows to watch our chocolate artisan hand craft our s'more.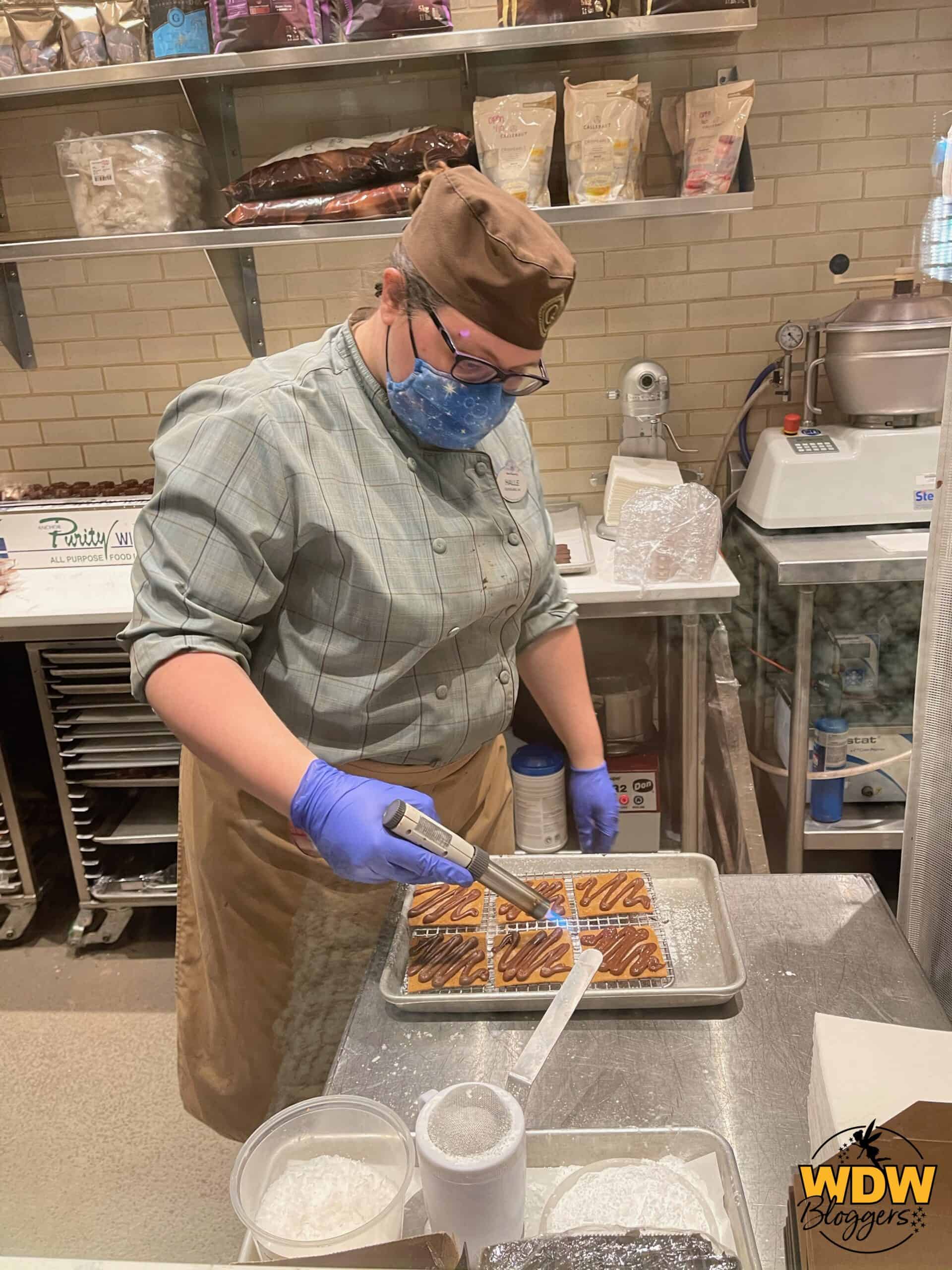 First, The Ganachery makes their cinnamon sugar graham crackers in-house which are the perfect consistency. They start by adding a layer of their signature chocolate ganache to the bottom graham cracker and melting the chocolate with a torch.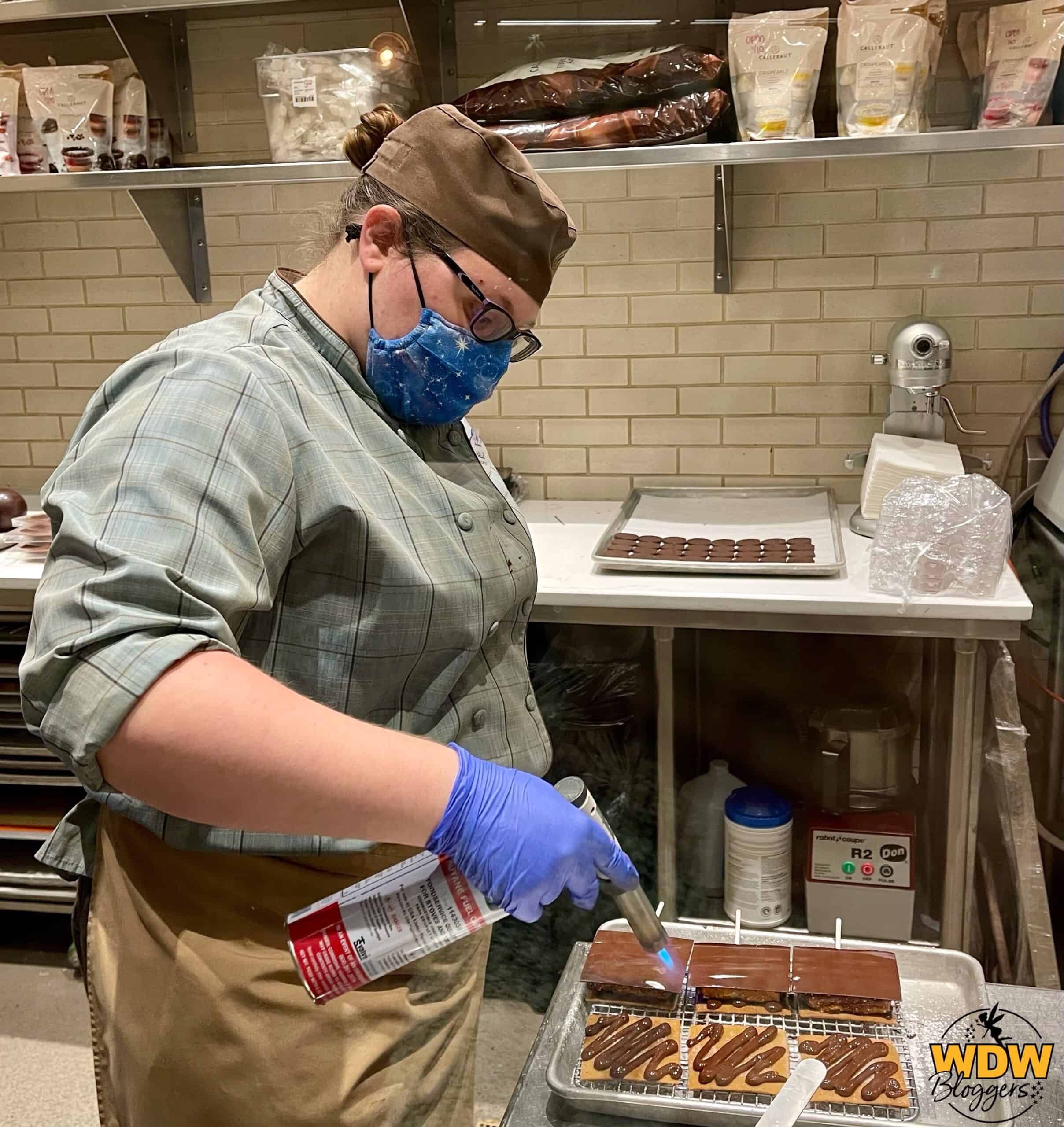 Next, one large marshmallow square is torched to a perfect golden brown and placed on top of the ganache layer.
A slice of ganache is placed on top of the marshmallow and melted as well. Then a sprinkle of sea salt is added to cut down on the richness of the ganache.
Lastly, a powder sugar Mickey is dusted on top.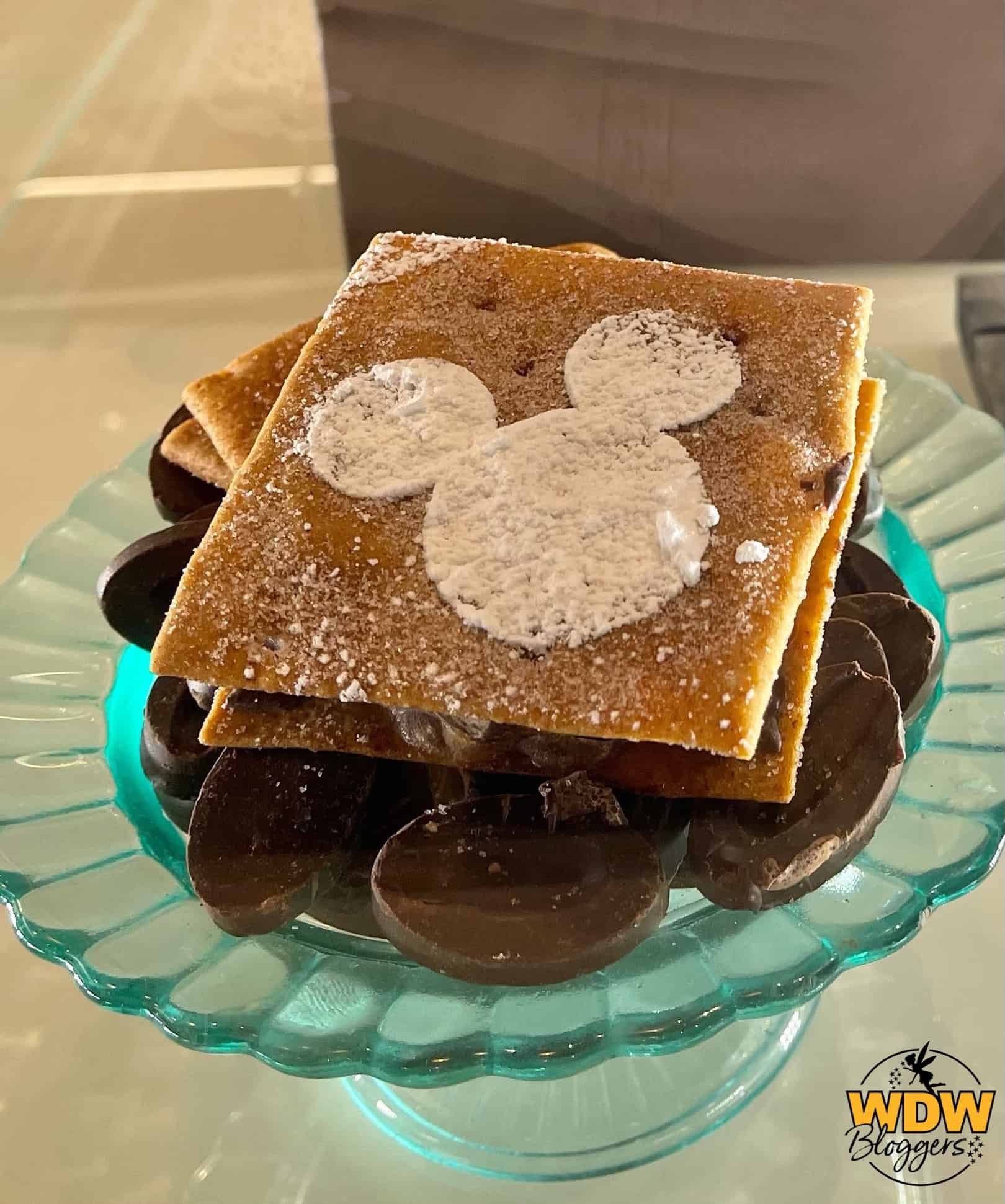 These s'mores are the best I have ever tasted with the perfect amount of marshmallow to chocolate to graham cracker ratio. Not to mention, they are adorably decorated! The ganache takes the s'more to a whole new level. So if you are a s'mores fan, be sure to stop by The Ganachery at Disney Springs and get yours this winter!
Looking to go on a Disney vacation? Book with our sponsor, Mickey World Travel! Contact me to start planning your Walt Disney World vacation today!