The newest addition to Universal Orlando's collection of thrill rides just got its opening date. The highly anticipated 'VelociCoaster' is coming to Universal Islands of Adventure on June 10, 2021!
Based off the hit movie series, Jurassic World, this coaster will bring thrill-seekers up close with the velociraptors. The VelociCoaster reaches 70 mph in just 2.4 seconds after its launch. Guests will soar to 155 feet in the air and plummet down an 80 degree angle! Did we mention the 4 seconds of being upside down? The VelociCoaster will be "one of the most thrilling coasters in the world" according to Universal Creative Art Director, Greg Hall.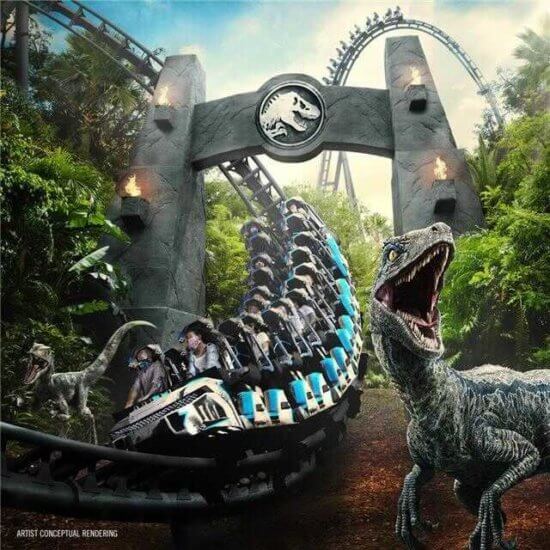 Progress has been going strong at Universal Orlando. Construction walls continue to come down and the attraction's facade is all lit up at night. Test runs of the VelociCoaster have been frequently occurring as well.
Will you be brave enough to ride the VelociCoaster? We sure are excited for the grand opening!
Looking to go to Universal Orlando? Contact our friends at Mickey World Travel! They can start planning your Universal Studios vacation today!
Email: dylan@mickeyworldtravel.com