With the Epcot International Festival of the Arts kicking off last week, the food and drink offerings at Epcot have been fantastic! Now with a whole new menu of Mediterranean inspired dishes, Spice Road Table at Epcot's Morocco Pavilion is just another one of the many great dining options for guests at the park.
Here's a look at the new menu:
Hummus Fries with Citrus Chipotle, Preserved Lemon
Pomegranate-Chili Crispy Cauliflower with Red Pepper Aleppo Sauce (plant-based)
Fried Calamari with Rémoulade and Harissa Sauce
Grilled Lamb Kefta with Tzatziki, Radish, Cherry Tomato Confit
Naan Spreads – Hummus, Chermoula, Marinated Olives, Za'atar
Spicy Shrimp with Chili, Garlic, Peri Peri Sauce
Tiropitakia – Cheese-filled Phyllo, Cucumber Tomato Relish
Dolmas – Grape Leaves filled with Rice and Herbs, Marinated Olives, Charred Lemon (plant-based)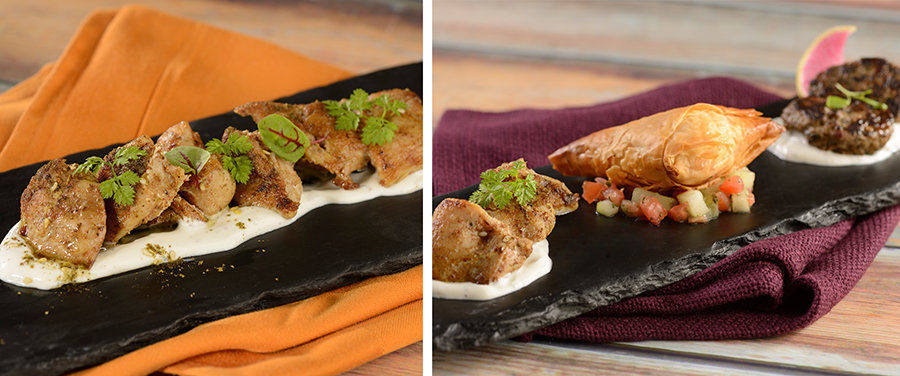 Spiced Chicken with Ras el Hanout, Mint Yogurt
Road Table Sampler – Lamb Kefta, Tzatziki, Spiced Chicken, Tiropitakia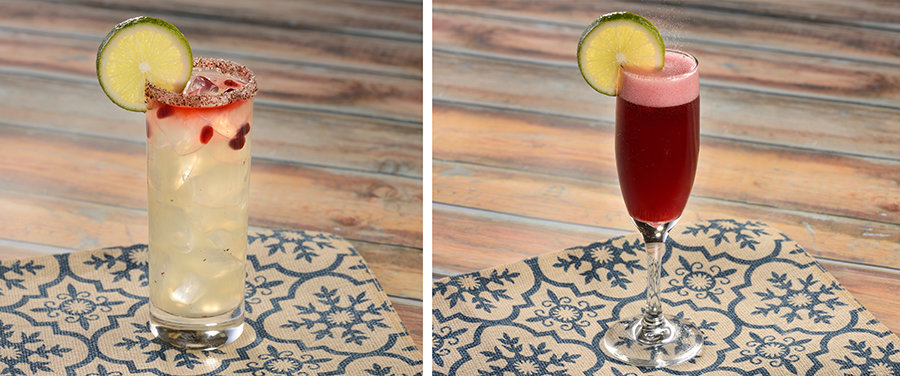 The assortment of Mediterranean beer and wine includes:
Mahiarita – Fig Brandy, Agave, Lime Juice, Sumac Salt, and Pomegranate Seeds
Pomegranate Mimosa
Hibiscus Mimosa
Blood Orange Mimosa
Moroccan Mule – Fig Vodka, Ginger Beer, Agave, and Lime
Medina Mixer – African Rum, Tangerine Liqueur, and Cranberry Juice
Sahara Spritz – Botanical Cucumber and Mint Vodka, Soda Water, and Lime
Iced Mint Tea with Gin
Moroccan Hot Tea Service (nonalcoholic)
Iced Mint Tea (nonalcoholic)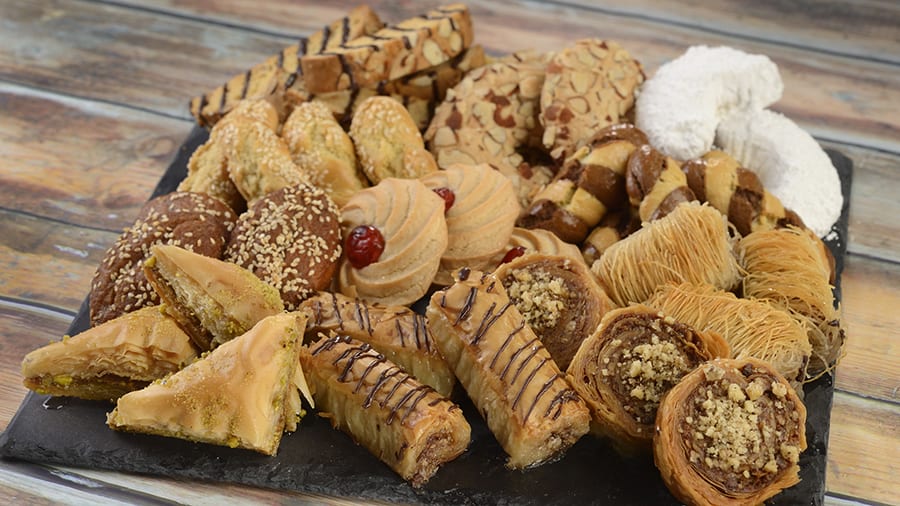 A variety of Moroccan sweets is available for dessert.
This new and updated menu for Spice Road Table sounds delicious! Spice Road Table is located at the Morocco Pavilion in Epcot's World Showcase.
Looking to go on a Disney vacation? Book with our sponsor, Mickey World Travel! Contact me to start planning your Walt Disney World vacation today!
Email: dylan@mickeyworldtravel.com