The 5th annual Taste of Epcot International Festival of the Arts is back and better than ever! I was lucky enough to attend the festival last week and loved every minute of it!
Over at The American Adventure Pavilion, The funnel cake stand is offering an exclusive red velvet funnel cake for the festival. This funnel cake is topped with a cream cheese frosting and some rainbow pixie dust. This colorful treat was a hit for my entire party.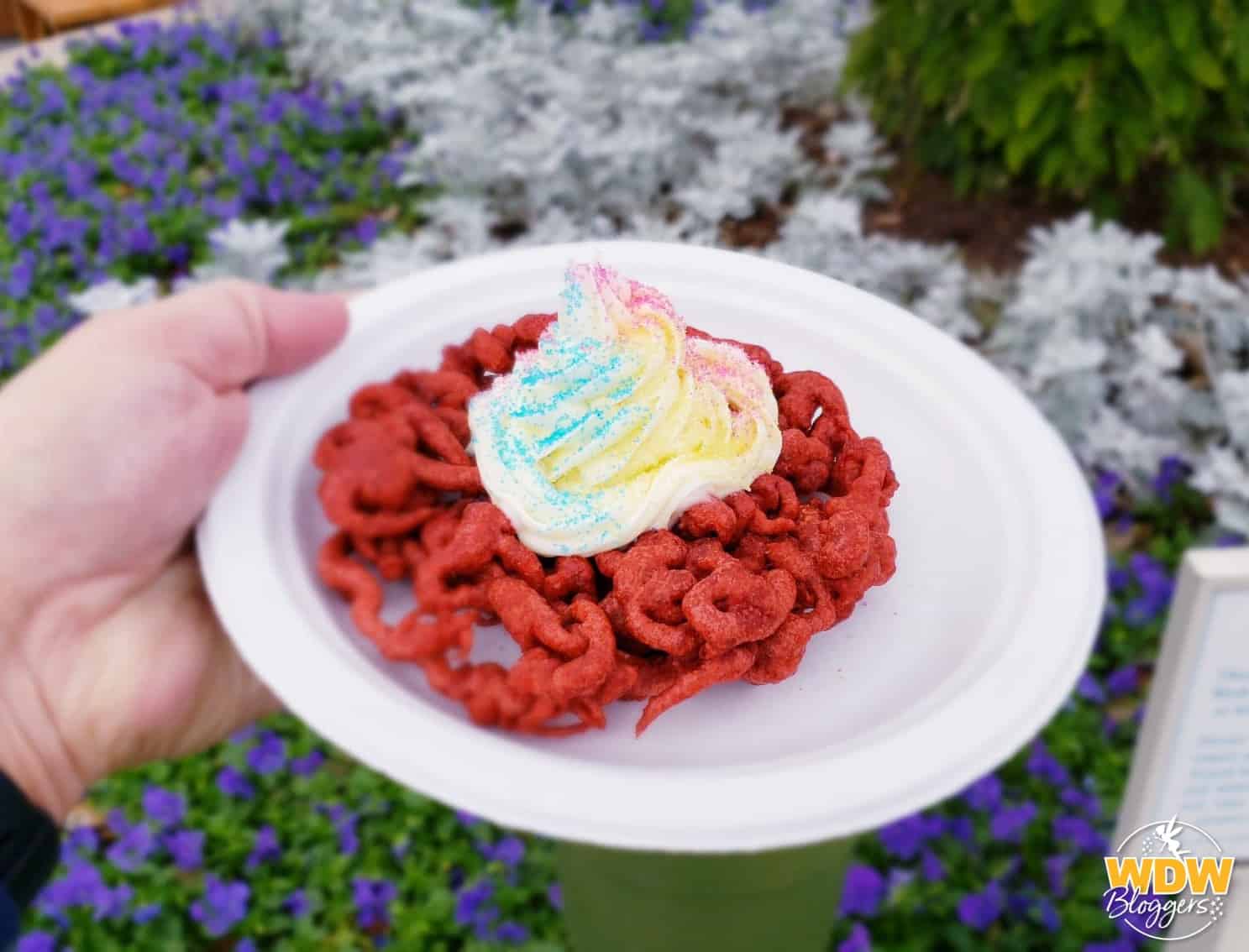 The funnel cake line moves on the slower side compared to other food lines, as the building is small and can only make a few cakes at a time. The red velvet funnel cake is a little pricey at $9.00. It ends up being more expensive than their standard funnel cake and even a bit smaller. However if you decide to give this sweet treat a try, you won't regret it!
Looking to go on a Disney vacation? Book with our sponsor, Mickey World Travel! Contact me to start planning your Walt Disney World vacation today!
Email: dylan@mickeyworldtravel.com