The 5th annual Taste of Epcot International Festival of the Arts is back and better than ever at the Walt Disney World Resort! I was lucky enough to attend the festival last week and loved every minute of it!
The American Adventure is offering a few new foods and drinks this year at The Artist's Table.
Here's what I tried during my visit: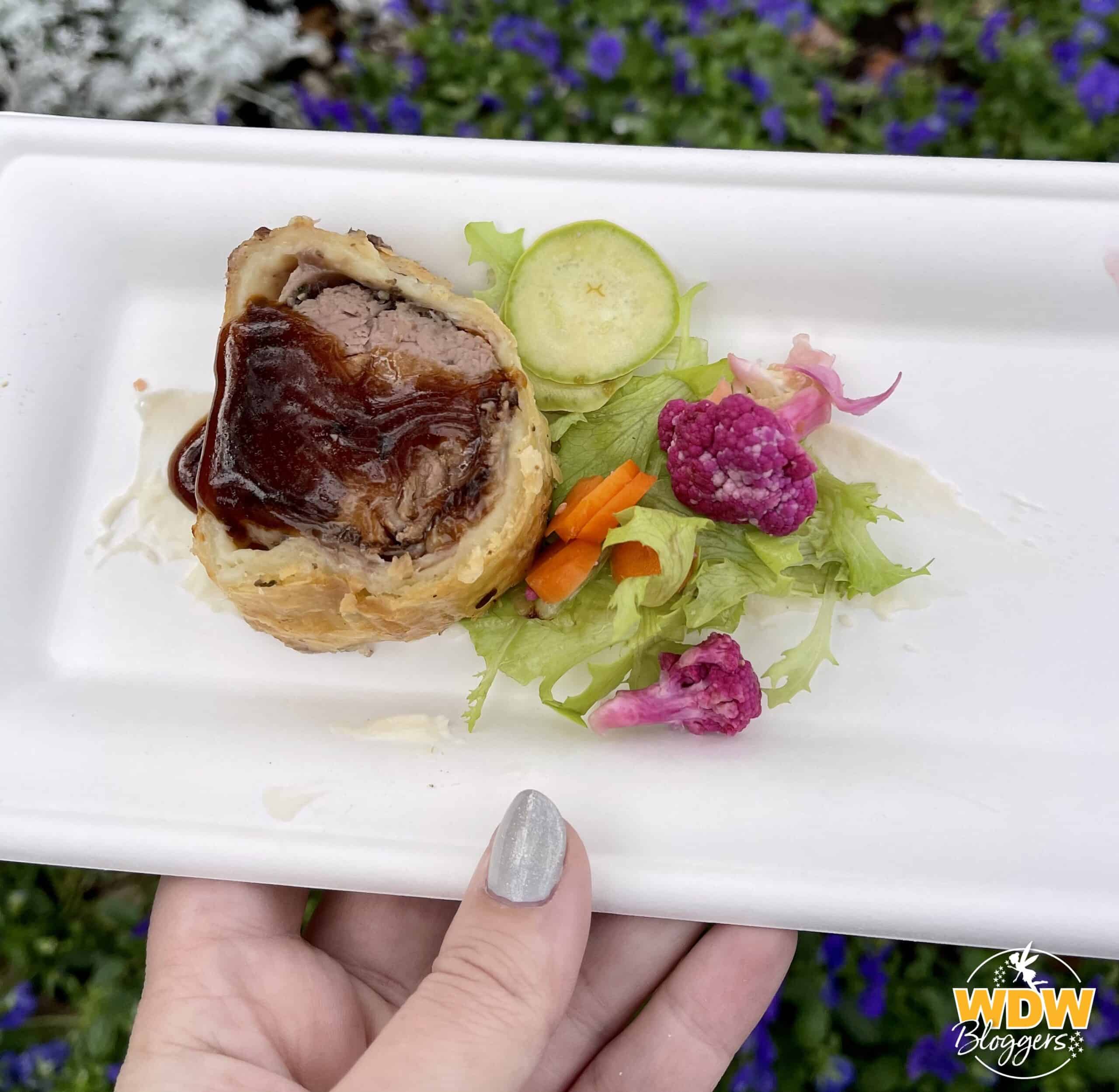 One of my favorite dishes at this year's festival was the Beef Wellington. It was served with mushroom duxelle, prosciutto, and surrounded with a puff pastry. The beef was cooked to perfection and was topped with a red wine sauce which was delicious! The colorful cauliflower on the side was a nice touch as well.
The only downside to this dish was that the Beef Wellington was pretty small and was priced at $8.25. It was one of my favorite foods at the festival, but was on the more expensive side considering the portion size.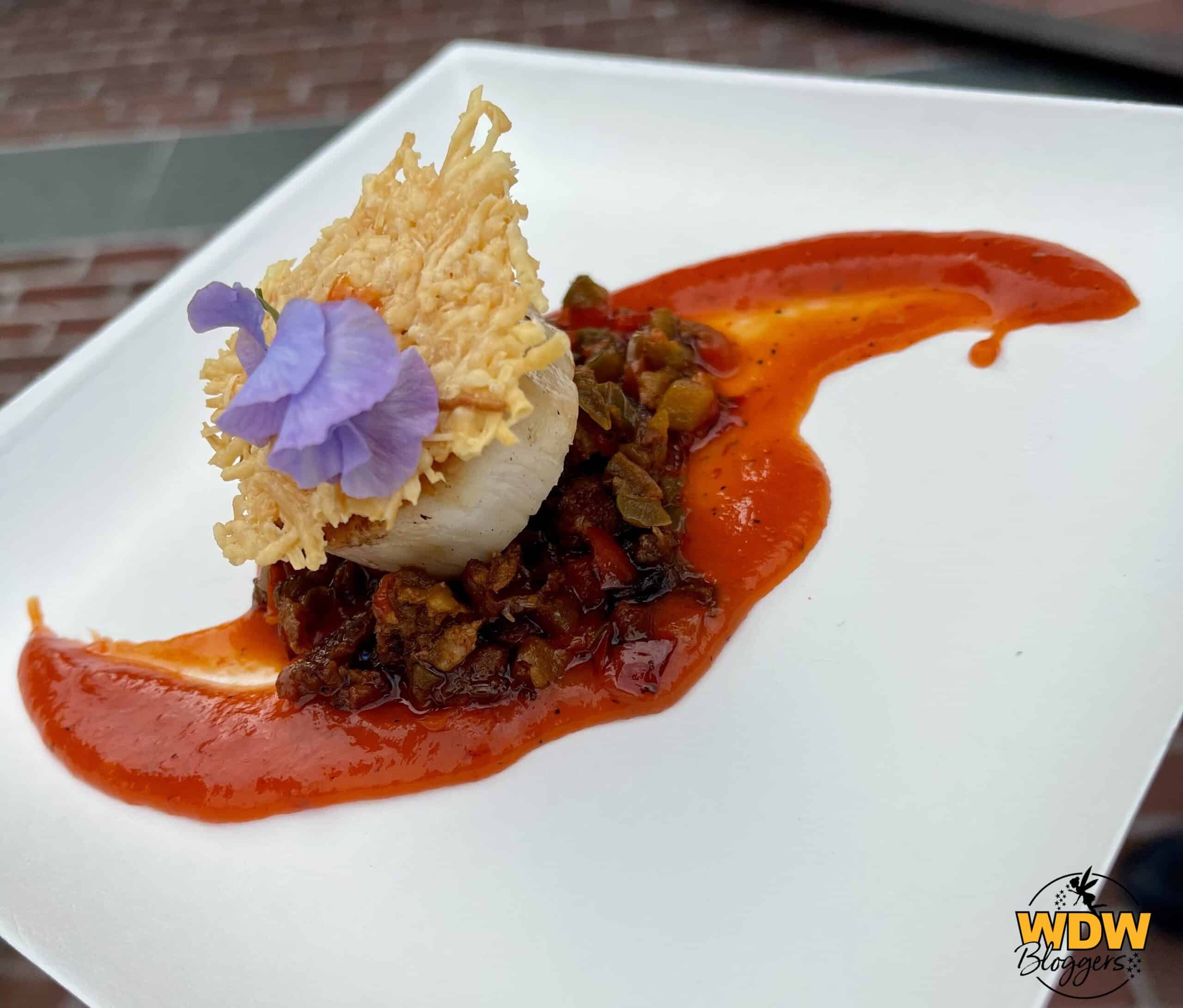 Next up was the Pan-seared Scallops. It was served with chorizo, roasted red peppers, and topped with a parmesan crisp. Like the Beef Wellington, this was also on the smaller side and is priced at $7.00.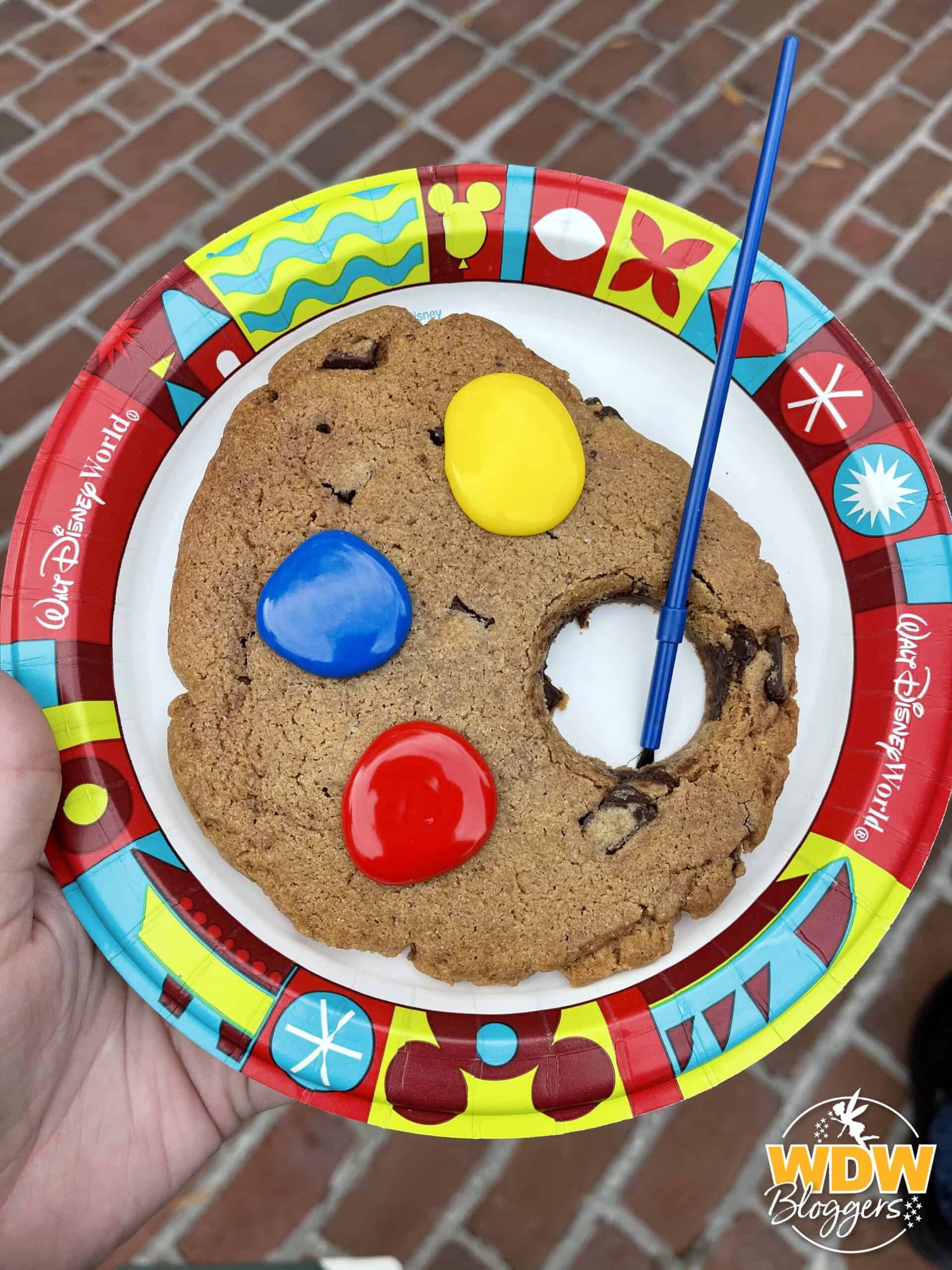 For dessert, The Artist's Table as well as other food locations is offering an Artists Palette Jumbo Chocolate Chip Cookie. The cookie came with a paintbrush to channel your inner artist and paint with the icing! You can order this sweet treat for $5.50.
The Artist's Table at The American Adventure is a popular food location at the Festival of the Arts, which means that the line is on the longer side. This was probably the longest line to wait in during my visit. I would recommend visiting The Artist's Table on a weekday to avoid larger crowds. However, the food was well worth the 20 minute wait!
Looking to go on a Disney vacation? Book with our sponsor, Mickey World Travel! Contact me to start planning your Walt Disney World vacation today!
Email: dylan@mickeyworldtravel.com