If there's one experience any Star Wars fan should experience, it's Savi's Workshop. This one of a kind experience is where guests can build their very own lightsaber.
On my last trip, I finally got the chance to build my own lightsaber. This was by far one of the best experiences I've had visiting Walt Disney World! Being a huge Star Wars fan myself, I enjoyed every minute of Savi's Workshop.
Here's how my experience went: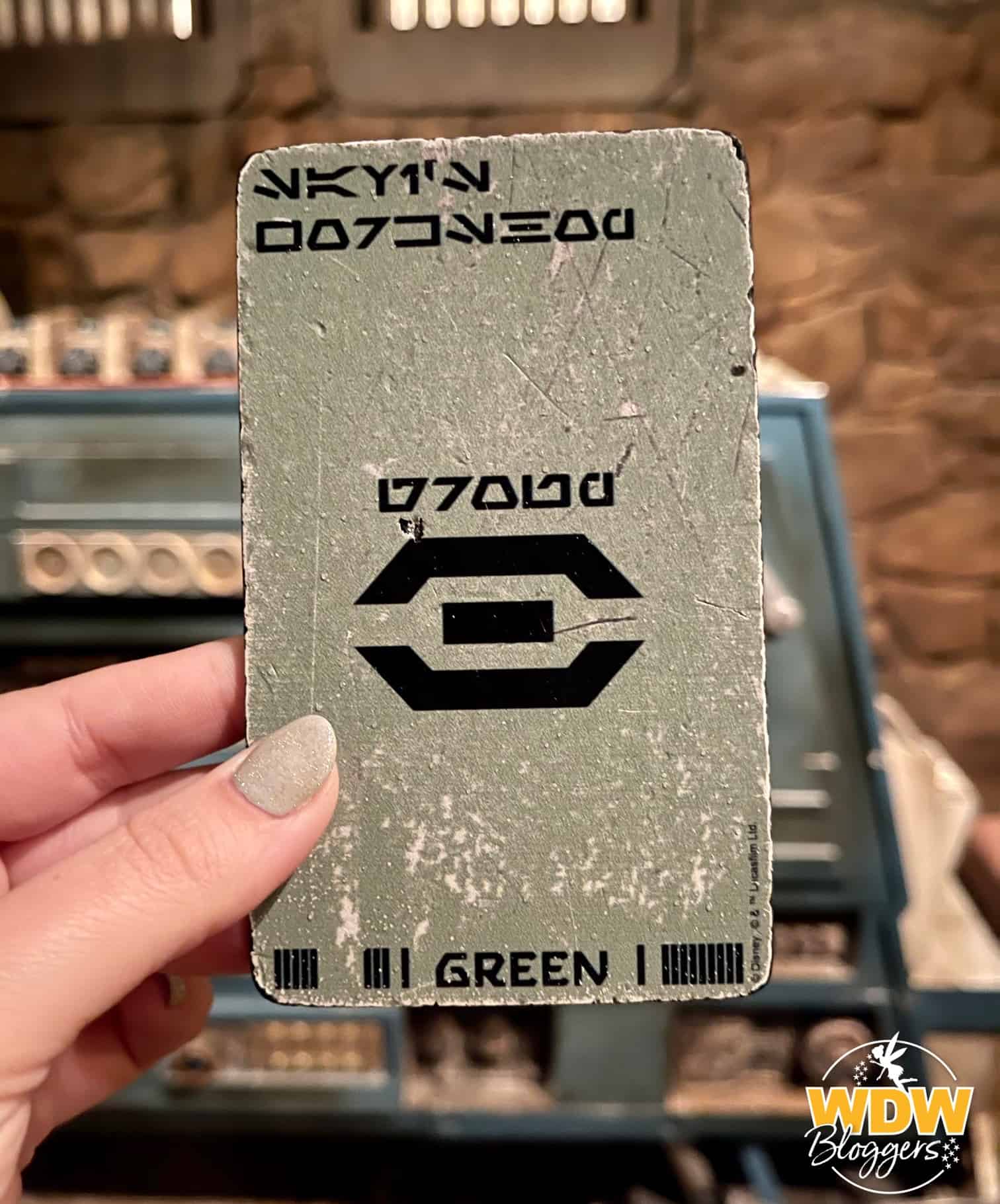 15 minutes before your time slot, you have to check in at Savi's. A cast member will give you your entry ticket and have you scan a QR code to pick your hilt design.
There are four categories you can choose from: Peace and Justice, Power and Control, Elemental Nature, and Protection and Defense. Once you choose your design, you have to tell the cast member, who will then give you a pin that corresponds with your category.
We waited outside for about 30 minutes until it was time to build. Once inside, each builder gets their own station to themself. Each builder is allowed to bring one guest with them who can watch from behind.
We were greeted by a "scrap metal collector," who performs a 10 minute ceremony. The show was excellent and really set the scene for the experience.
During the show, guests can choose between a blue, green, purple, or red kyber crystal for their lightsaber. After you choose your kyber crystal, it's time to build your lightsaber hilt!
Cast members come around to help you assemble the pieces together and instruct you where each one goes. They were all super helpful and friendly.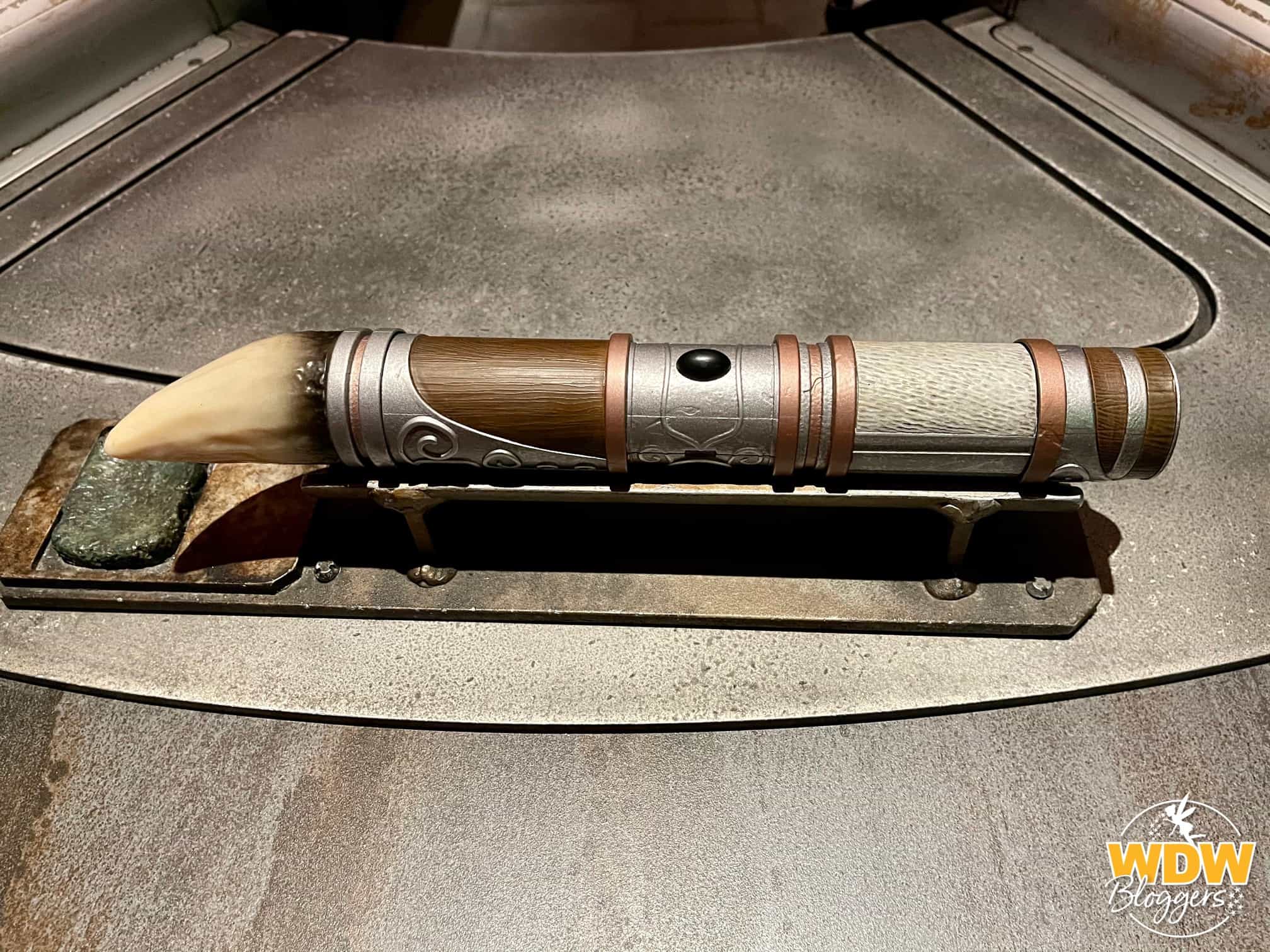 Once your lightsaber hilt is together, the cast members come around and place it in a device to add the blade. The instructor has everyone ignite their lightsaber at the same time.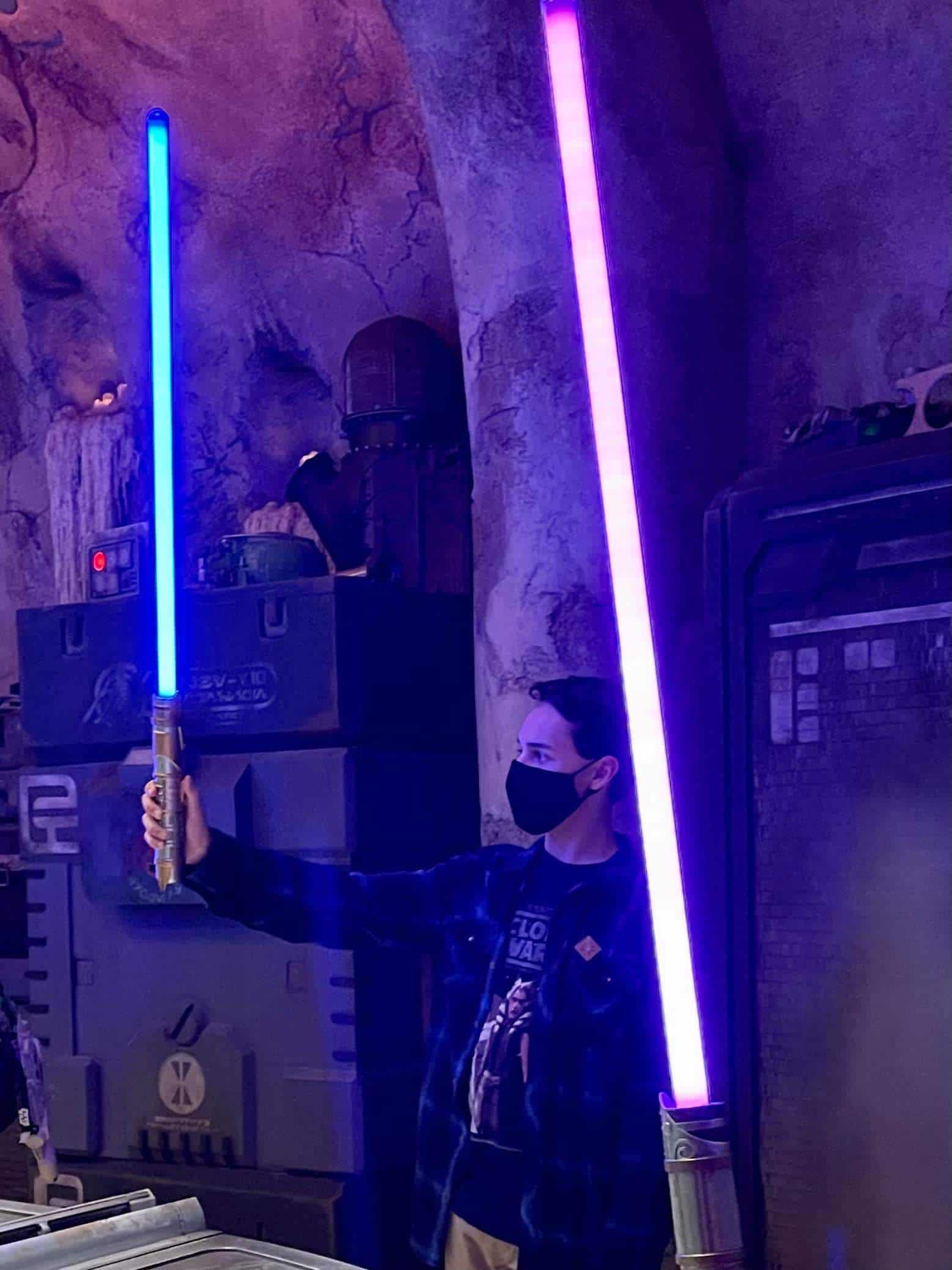 Once the show is over, each builder is given a sheath to keep your lightsaber in. This came in handy right away, because it was raining as soon as we finished. The entire experience was about 20 minutes.
When I got back to the hotel I tried out my other kyber crystals I bought in Galaxy's Edge. It was pretty easy to take apart and reassemble. I ended up buying a stand for my hilt, so I can put it on display.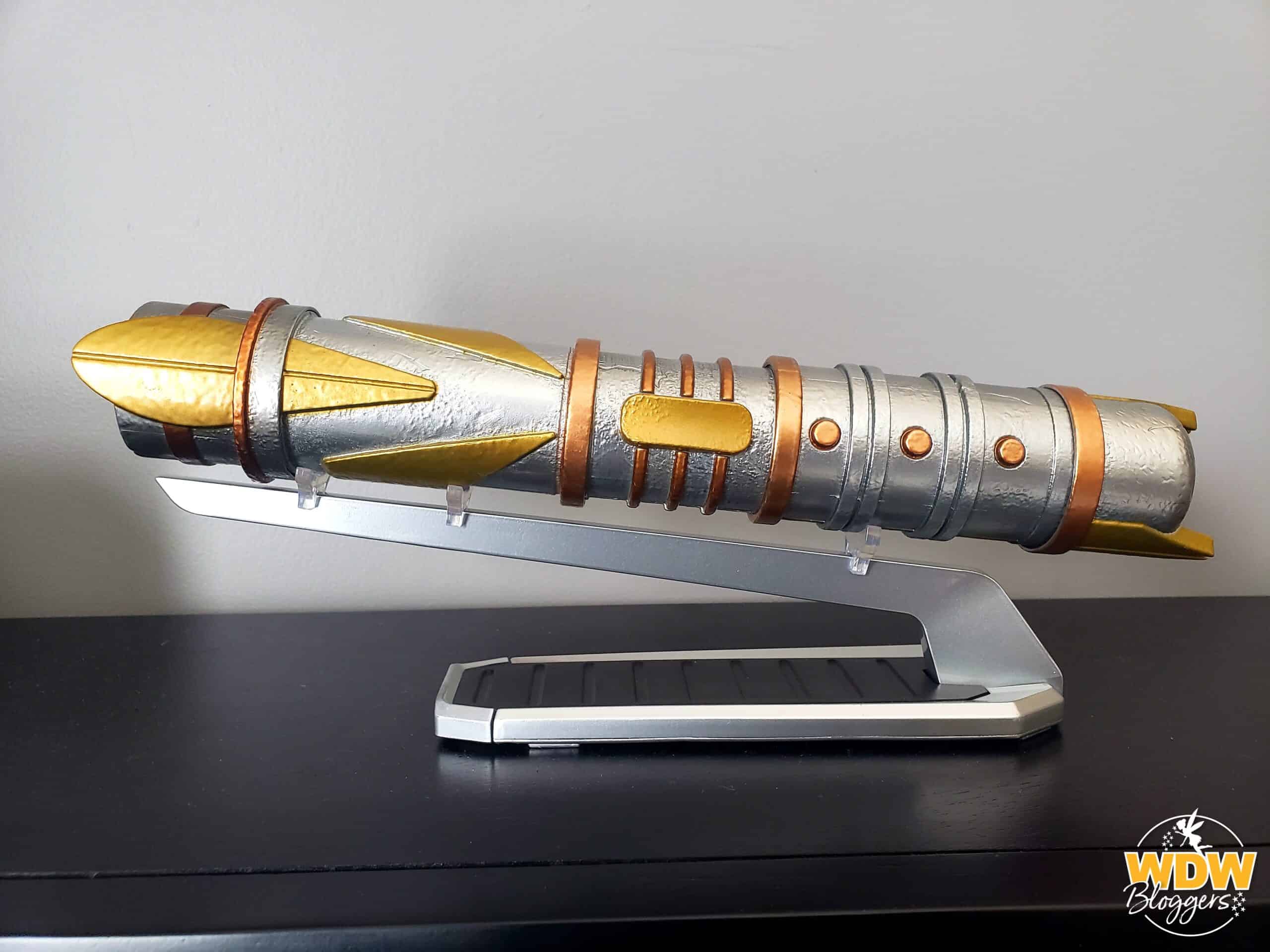 Savi's Workshop was a one of a kind experience that was well worth the wait! Although the price of $200 may sound a little intimidating, the lightsaber is in great condition and not cheaply made. This was the highlight of my trip and definitely an experience I will always remember. I cannot recommend Savi's Workshop enough!
Looking to visit a galaxy far, far away? Contact our friends at Mickey World Travel. They will make sure you have the most magical vacation, by monitoring your booking for future discounts, and book your dining reservations and Fast Passes once they return to the parks.
Contact me to start planning your Walt Disney World vacation today!
Email: dylan@mickeyworldtravel.com