After hearing all the hype surrounding Gideon's Bakehouse at Disney Springs, I had to try and get in for the day. After 4 attempts, I was finally able to get in!
TIP: Try to make a visit to Gideon's Bakehouse during the week – during daytime hours if possible. If not, go to the store to sign up for the virtual queue before dinner at Disney Springs, then you can visit the bake shop after dinner for some take home snacks.
After receiving our virtual line text, we checked in at the bakehouse entrance and were escorted inside. This is a very small shop, hence the reason for the long lines and virtual queue. Gideon's Bakehouse is very unique and features an eclectic mix of gothic decor.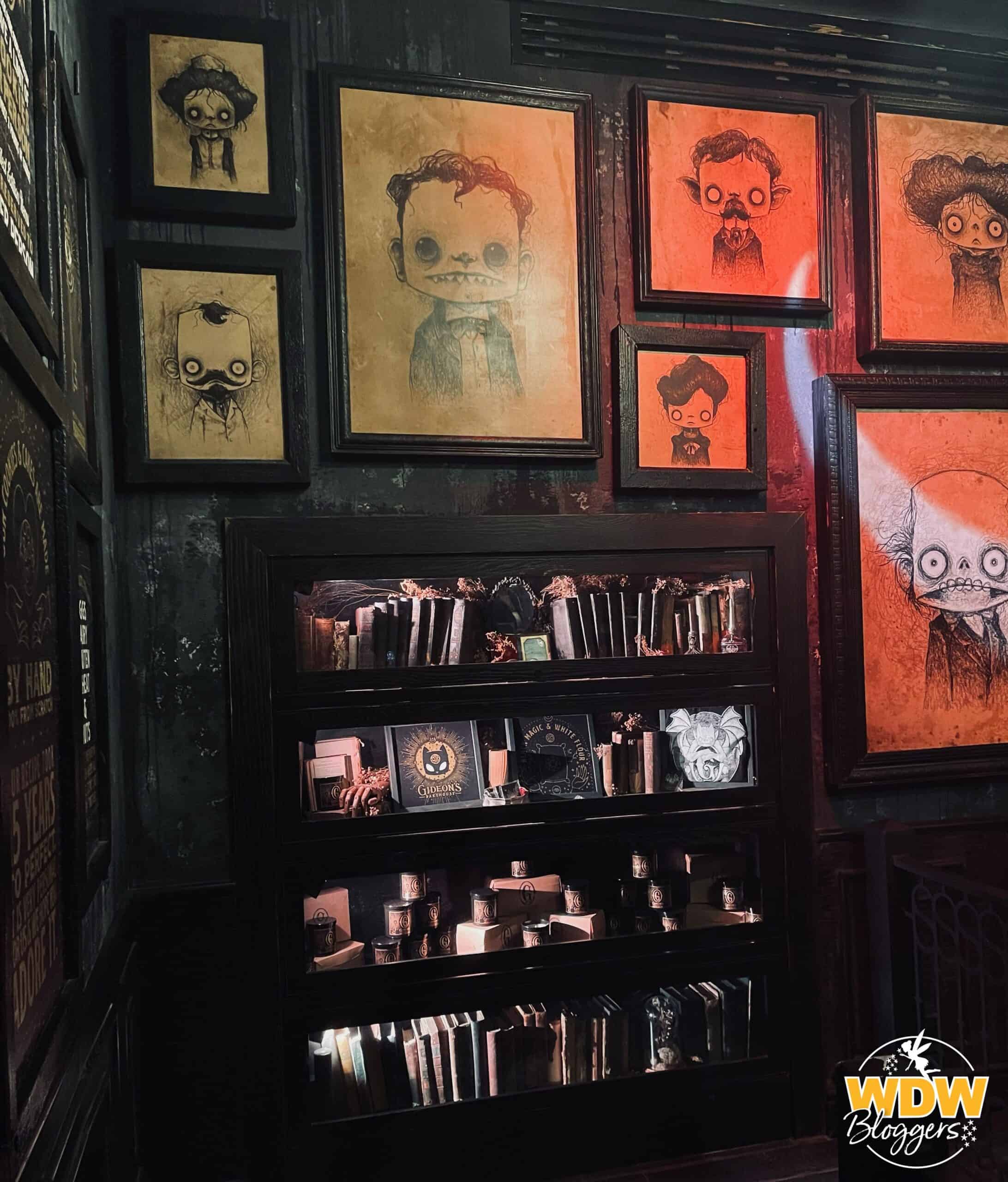 Once inside we were given a menu for the month. Each month features a set menu with a seasonal or specialty cookies. For March, it was the peanut butter chocolate swirl. While Gideon's is famous for its nearly half pound cookie, they also offer many other items including cakes and specialty coffees and drinks.
Of course the cookies were what I came for. So my group of 14 wanted to sample them all. Here are all the delicious variety's we tried.
Chocolate Peanut Butter Swirl Cookie
Cookies & Cream Cookie
Pistachio Toffee Chocolate Chip Cookie
Triple Chocolate Cookie
Original Chocolate Chip Cookie
Of my entire group, we couldn't come to a consensus on a favorite! We all loved each one for a different reason. The cookies were the perfect texture of a crunchy outer layer and soft inside. These cookies are huge and perfect for sharing.
Be sure to stop by and see if you think Gideon's Bakehouse lives up to the hype! It sure did for me!
To book your Disney vacation, contact our friends at Mickey World Travel. They will make sure you have the most magical vacation, by monitoring your booking for future discounts, and book your dining reservations and Fast Passes once they return to the parks.
Contact me today to start planning your Disney vacation!