You've dreamed about it… don't tell me you haven't! If you are a fan of Walt Disney World and married, you have totally dreamed about a time when you could go to the parks without the hustle and bustle of doing it with children. Have no fear, you have come to the right place.
It's okay to dream of such a time… not only to dream, but to do!
Going to Walt Disney World with your kids is special! Our family has gone to Walt Disney World since my kids were 6 and 8 years old. There are few things we enjoy as much as experiencing the magic with our children, who are now grown and in college. Seeing their faces light up as they see their favorite characters is a joy like no other. Watching them ride Tower of Terror or Space Mountain for the first time and seeing the transition go from fear to elation is pure satisfaction. Of course, there is nothing like finding a spot and sitting all together with Mickey ears on, light-up necklaces and glow wands galore to watch the fireworks at the end of the day.
Going to Walt Disney World without your kids can be just as special! Walt Disney World is NOT just a place for families and children. Don't let that lie deceive you! After experiencing a "not-once-in-a-lifetime" trip with just my wife, I'm here to give you a few reasons why you need to book a couples trip to Walt Disney World immediately!
Shorter Packing List
I see you… you are already nodding your head in agreement. You've been able to sneak away for a weekend here and there without kids and have everything fit into one bag. It was easy and it was simple. Imagine that feeling times ten!? No more strollers, baby bags, backpacks full of snacks and water, or extra clothes. No pack 'n' play or entertainment devices. None of it! Imagine only one suitcase on the bed as you pack for just yourself. That alone will make you begin to wonder why you haven't done this before! You can actually be the cute couple walking down Main Street, U.S.A. holding hands instead of a holding a backpack, child, stroller and everything else.
Smaller Budget
"I used to wonder about that myself. Thought it was a bunch of mumbo-jumbo. A magical power holding together good and evil, the dark side and the light? Crazy thing is, it's true." – Han Solo. This seems pretty self-explanatory, but I wanted to list it so you have more ammunition to throw out at your spouse a reason to make this trip happen. You are welcome!
You Get to Do What You Want To
I know this sounds so incredibly selfish, but this trip is for you and your spouse to enjoy! You have already had that amazing family trip, so now it's time for you to have an amazing trip with your spouse. You don't have to run to Dumbo The Flying Elephant or stand in line to meet the princesses. You stand in line for who you want to meet. You get to walk to the ride or attraction you want to do. There is no running. There is no stress to get everything done in order to make sure you get your "money's worth" or get everything in that all of the kids want to do. Now you can take your time and do it again only if you want. Do you want to stop and eat? Do it. How about hop aboard Pirates of the Caribbean since the line is short? You can do that too. How about you go on the monorail and check out those fancy resorts and restaurants. Go for it! The opportunities are now endless. Go see The Most Magical Place on Earth in a way you have never seen it.
There's More to Do Than Just The Parks
I just blew your mind, didn't I? You didn't know you could go to Walt Disney World for a "relaxing" trip? If you're like me, you love the parks… and it's okay to go to them with just your spouse. Outside of the parks, there is a whole new world waiting for you. You can visit resorts, experience fine dining, go on a behind the scenes tour, or stay at your resort for a spa and pool day. There are plenty of things to do that the kids won't enjoy as much. Disney Springs is a place many families skip because they think there isn't enough to do there, but there is! There are so many shopping and dining options. You can spend a lot of time there by itself.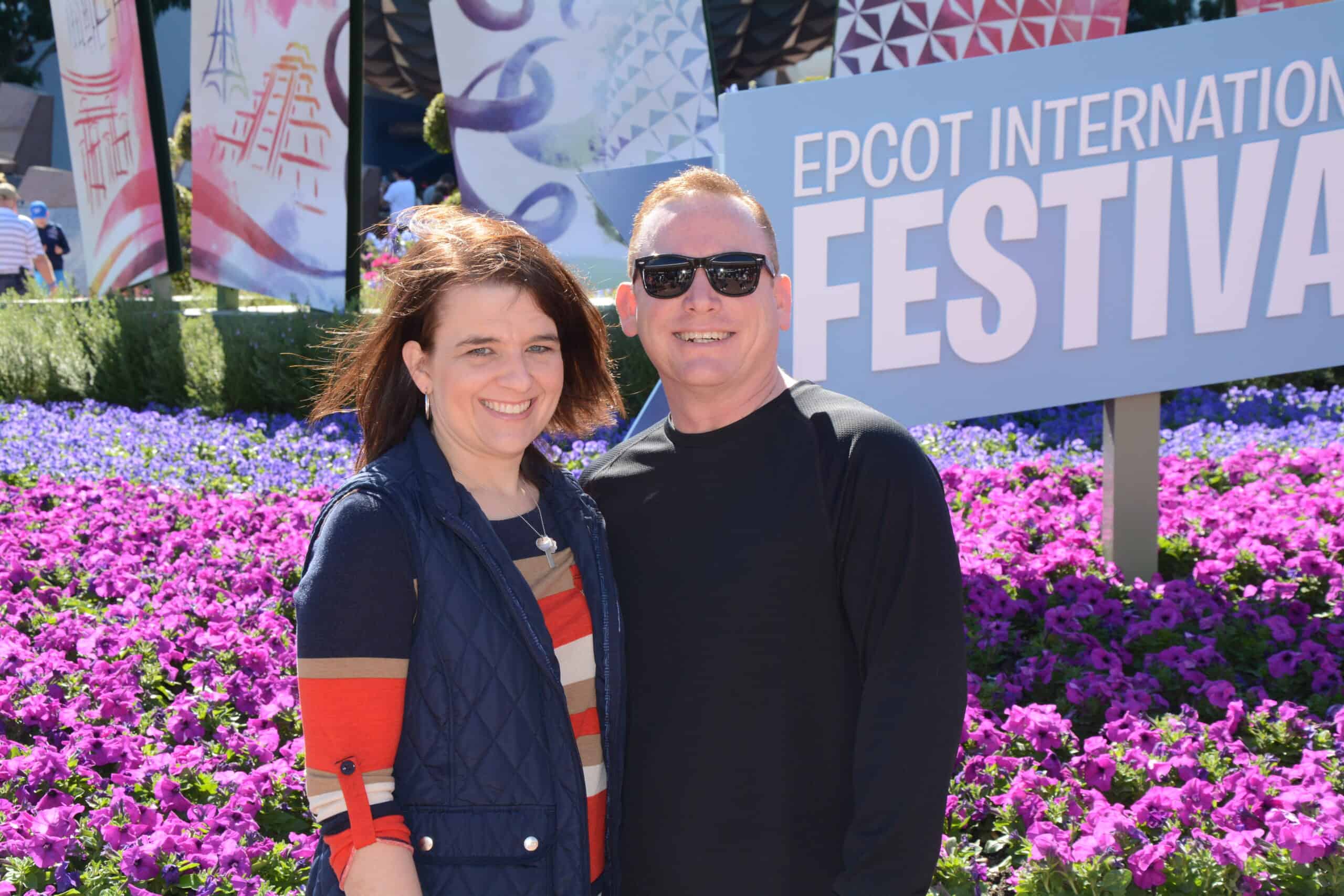 Walt Disney World really is the "The Most Magical Place on Earth." It's an incredible place for families to make memories that will last a life time. If I am totally honest with you, I didn't think I would like it without my kids. I was skeptical because I love time with my family. There were definitely times we wish our kids were with us or that we thought, "man, our kids would have loved this!" But after it was all said and done, we did the trip again… and are now fixing to go by ourselves for a third time!
Of course, we are still planning a big family trip next year to continue making memories with our entire family. But the times at Walt Disney World as a couple have become something we look forward to. It is a time for us to refresh our marriage as we get to slow down and spend quality time together at one of our favorite places. I strongly encourage anybody who hasn't done a couples-only trip, to make plans and do one as soon as possible. It's a decision I don't think you will regret.
Looking to go on a Disney vacation? Book with our sponsor, Mickey World Travel! Contact me to start planning your Walt Disney World vacation today!
Email: dennis@mickeyworldtravel.com