Disney recently announced that masks are no longer required to be worn outdoors at Walt Disney World. The only times guests are required to wear face coverings are while in attraction queues, riding attractions, shopping, and in other indoor locations.
We were there for the first day this new face covering rule was put into place, so here was our experience without wearing masks outdoors at Walt Disney World.
First of all, temperature screenings are no longer taking place anywhere on property. Guests can head straight through security and ticket scanners like normal.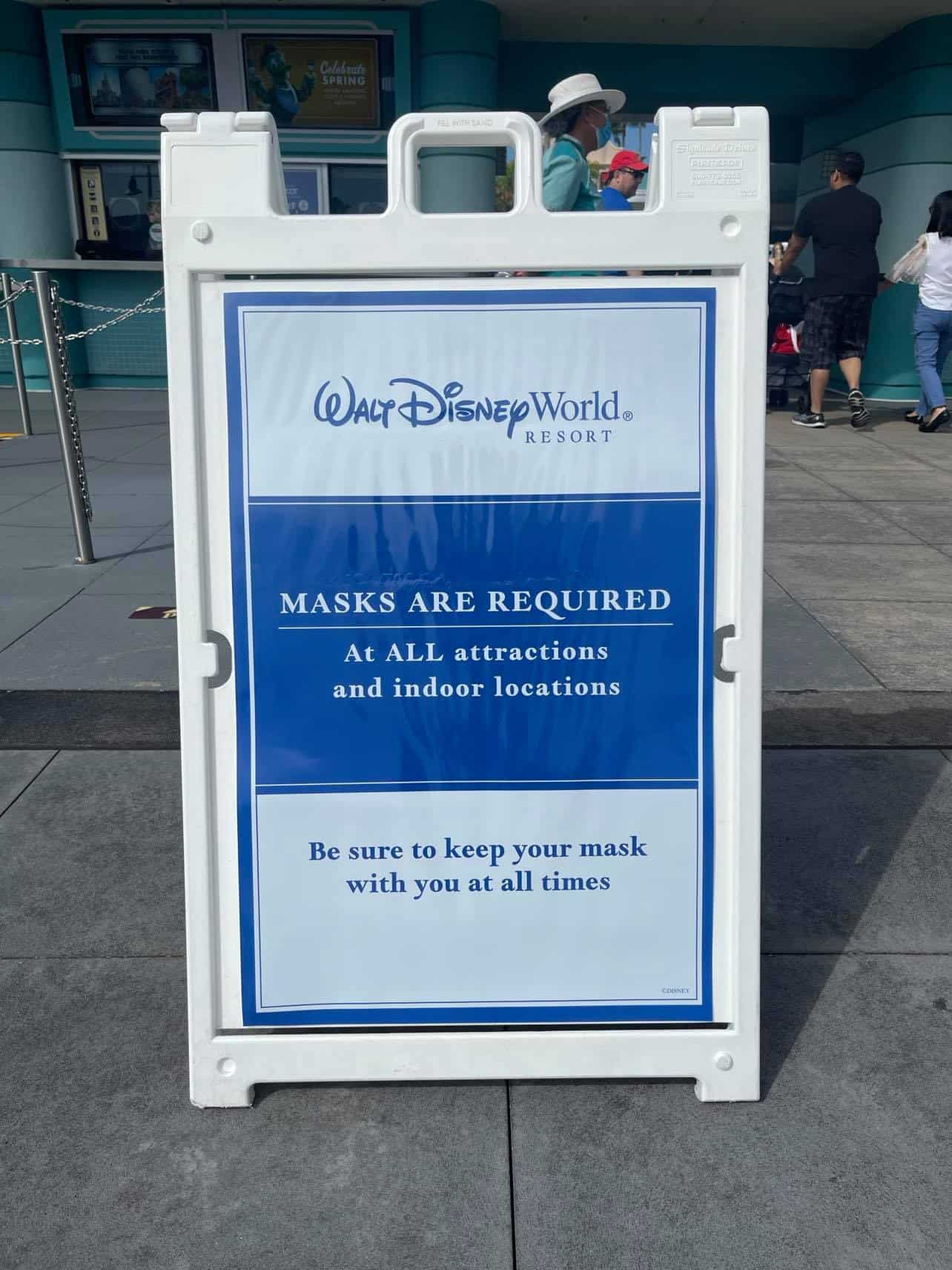 These face covering signs are located in front of each park entrance. Masks are not required to enter the park or to scan your magic band.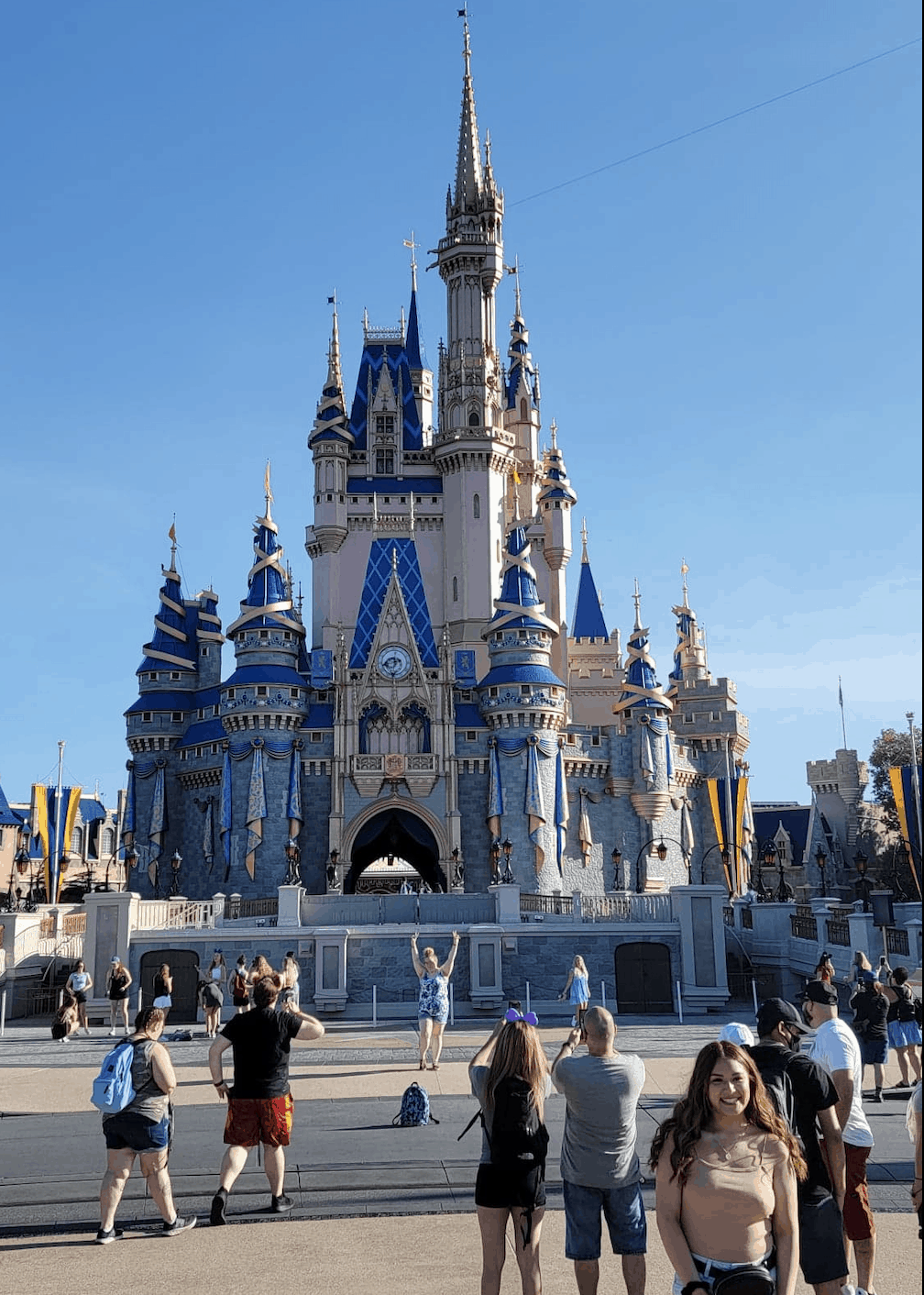 The majority of guests were not wearing masks outside, but space was well kept when walking through the parks during the less-crowded times. It felt extremely comfortable walking through the parks and Florida heat without a mask on. Personally, our favorite part about this new rule is that you can now snack or drink while walking!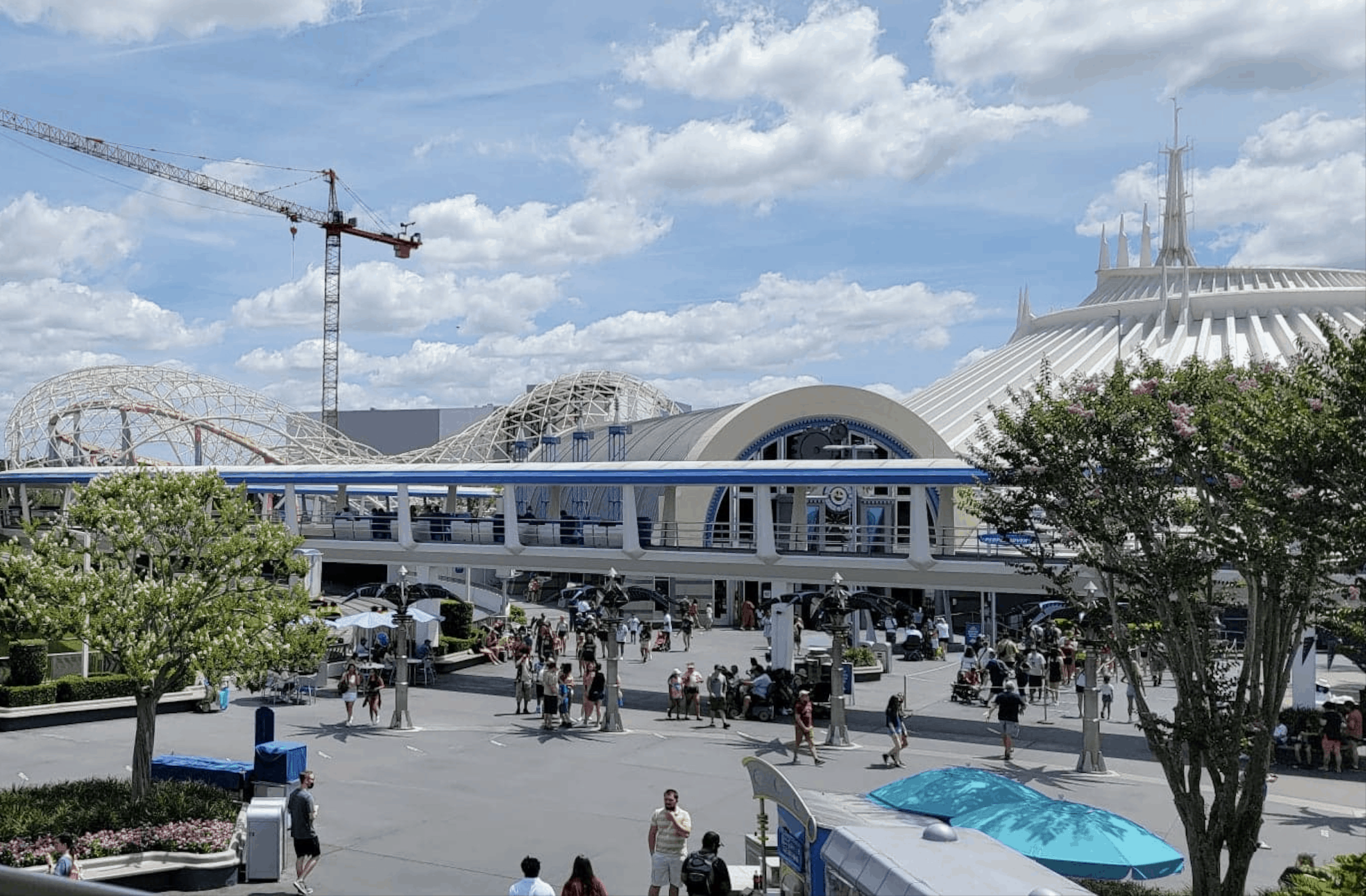 Cast Members were very attentive to making sure guests were correctly following the rules and putting masks on when indoors and in ride queues. Cast Members allowed guests not to wear masks while waiting in most attractions that have outdoor lines, but as soon as the line goes inside or under an overhang masks have to be worn. For example, if you're waiting in line for the Tower of Terror and it's all the way back by Fantasmic, no masks are required. Right before entering the gates to the tower is when Cast Members instructed us to wear our masks. Announcements were still being made during a couple attractions to keep face coverings on at all times.
One thing we did notice was that guests were not wearing masks in the bathrooms that were connected to the parks, like the ones in Toy Story Land or the Tangled bathrooms. It was only the bathrooms in restaurants that guests were wearing masks in.
According to CEO Bob Chapek in his recent conference, it sounds like he plans on ridding face masks entirely by the end of the summer as well as increasing park capacity to 100%. A few rides have already gotten rid of the "6 feet apart" markers to see if guests keep their distance. Lots of changes are coming to Walt Disney World, so stay tuned for more updates!
To book your Disney vacation, contact our friends at Mickey World Travel. They will make sure you have the most magical vacation, by monitoring your booking for future discounts, as well as booking your dining reservations and Fast Passes once they return to the parks.
Contact me today to start planning your Disney vacation!
Email: dylan@mickeyworldtravel.com