Disney Fairytale Weddings are a great way to celebrate your special day! Whether it's a wedding or vow renewals, Disney Cruise Line does a fantastic job to make your day as magical as it can be. I speak from experience, as a I was Disney Cruise bride myself! I got married back in November 2015 on Disney's private island, Castaway Cay.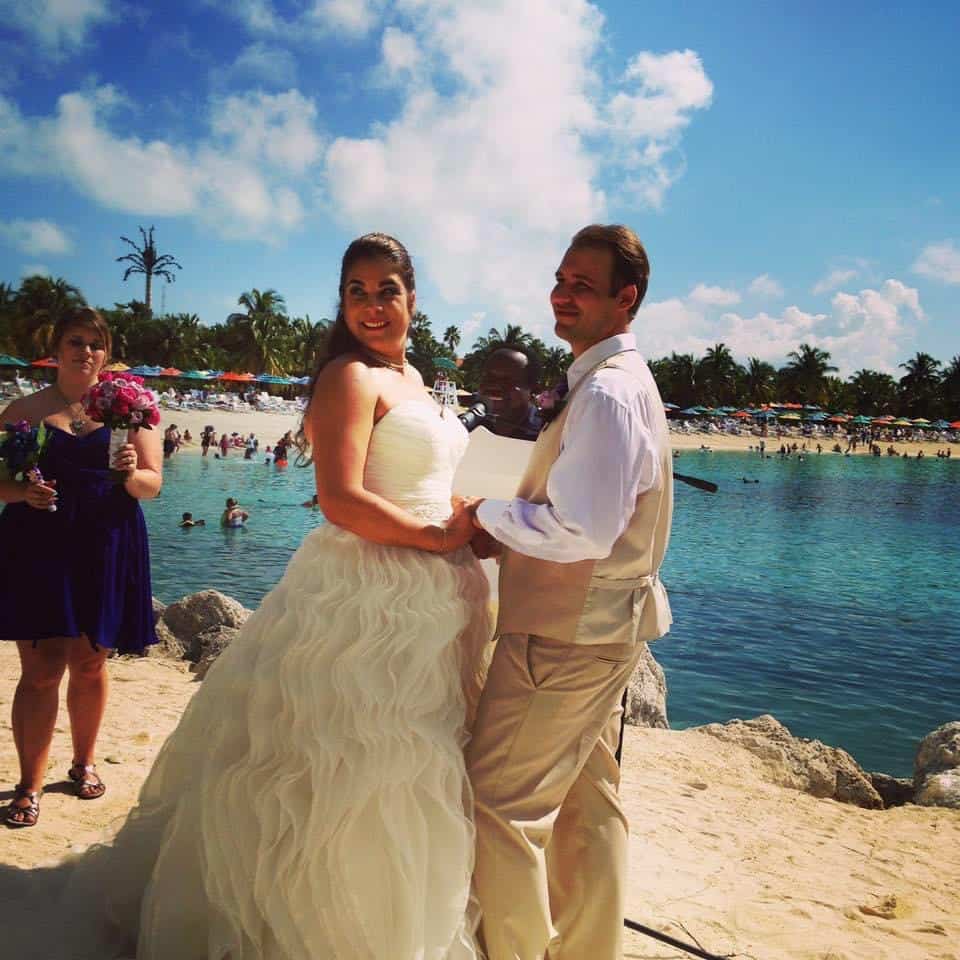 I decided to do a 7-Night Eastern Caribbean Cruise, so that way I could spend more time with family and friends and enjoy the cruise as well. If it's within your budget, try to go for a longer cruise. I feel like 3 and 4 nights go by quickly, and it's over right when you feel like you unpacked and just got used to the ship. Basic wedding and vow renewal packages start from $3,500 which is added on top of your cruise fare. There are lots of on board choices to get married in such as The Atrium, Meridian Patio Deck 10 Aft Overlook, or in the popular Outlook.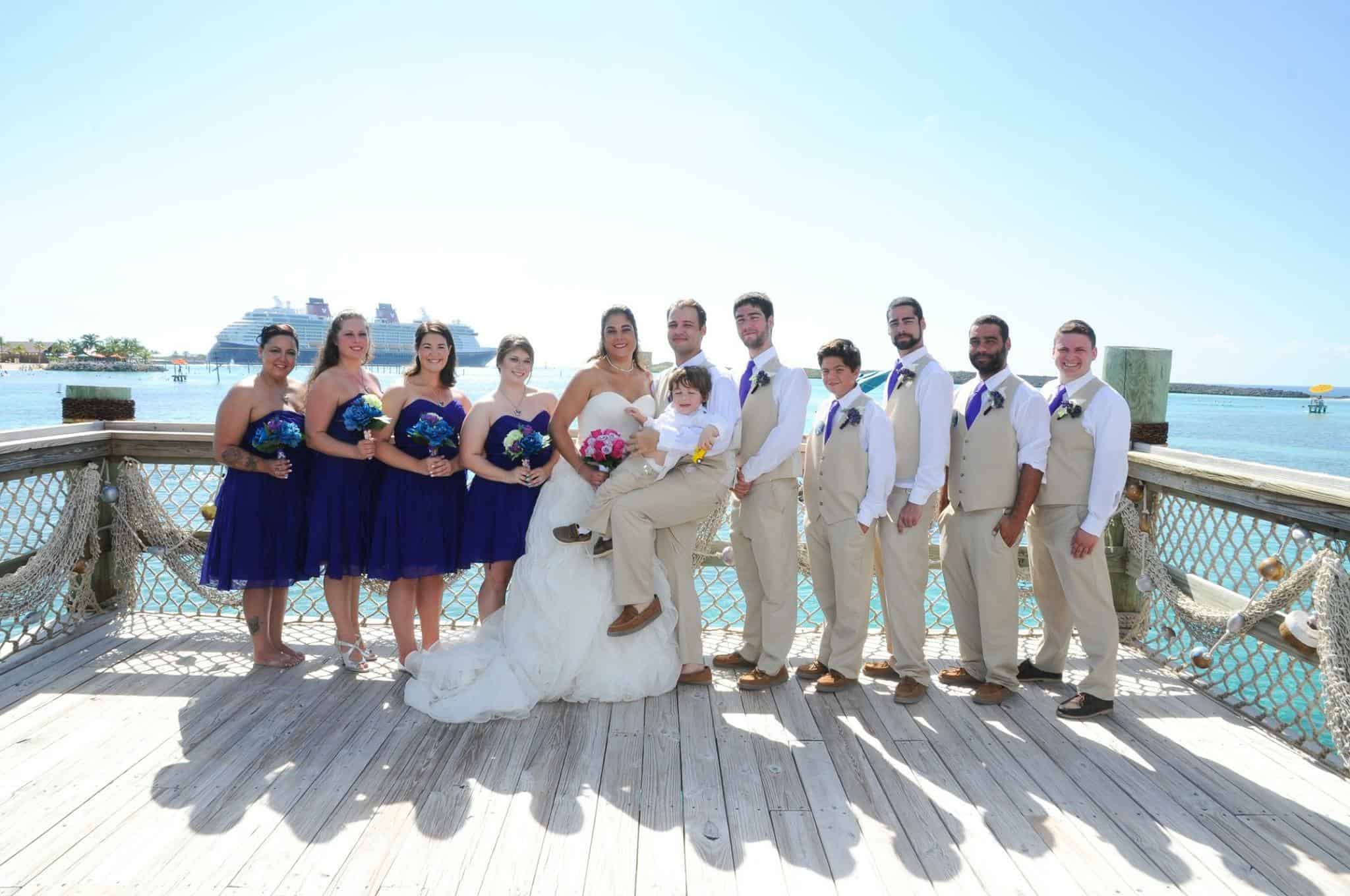 Castaway Cay wedding prices start at $4,500. The choices are on the beach or at New Wedding Pointe. All weddings include up to 16 guests plus the couple (each addition guest age 3 and older is $20 per person). You also get an on-site wedding coordinator, a couple's dinner at Palo, free steaming for the couple's attire if needed, and $100 in on board credit. Cake and champagne are also included in your package to be enjoyed by you and your guests. Pricing includes floral for the bride and groom. You can choose from beautiful, hand-selected flowers for the bouquet. Enhancement and options for the wedding party are also available at an additional cost.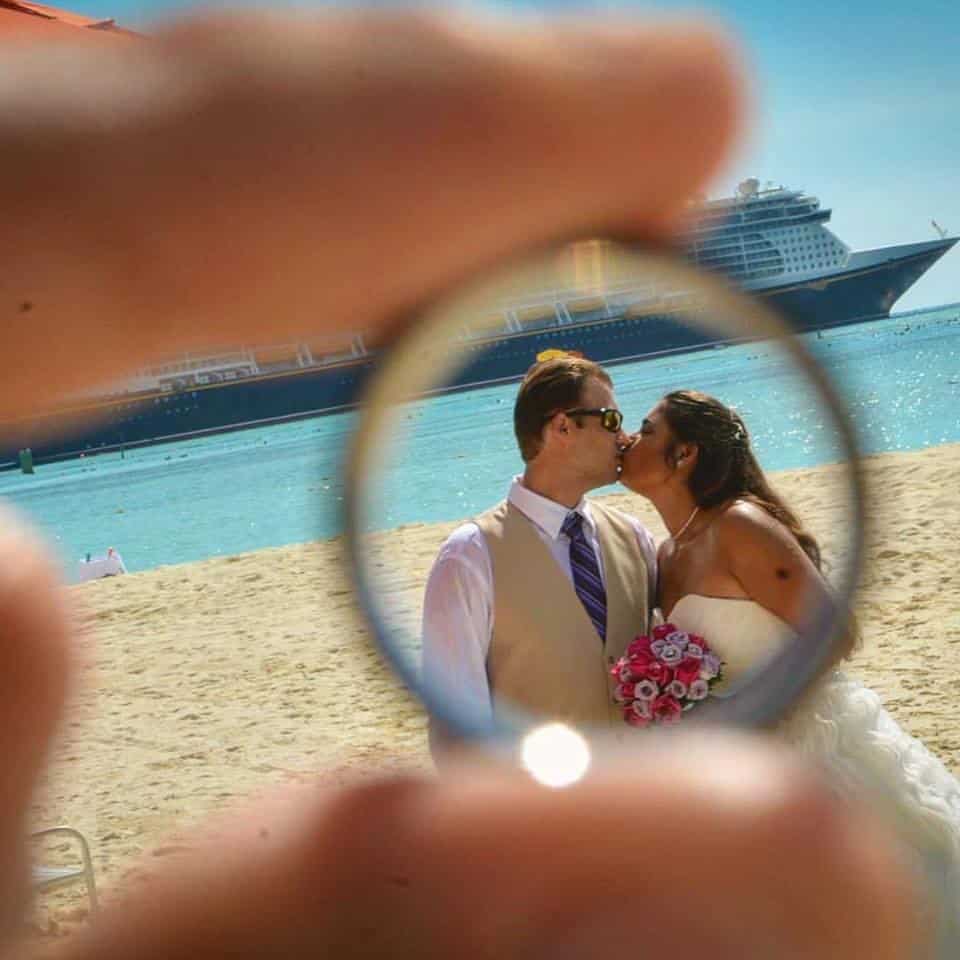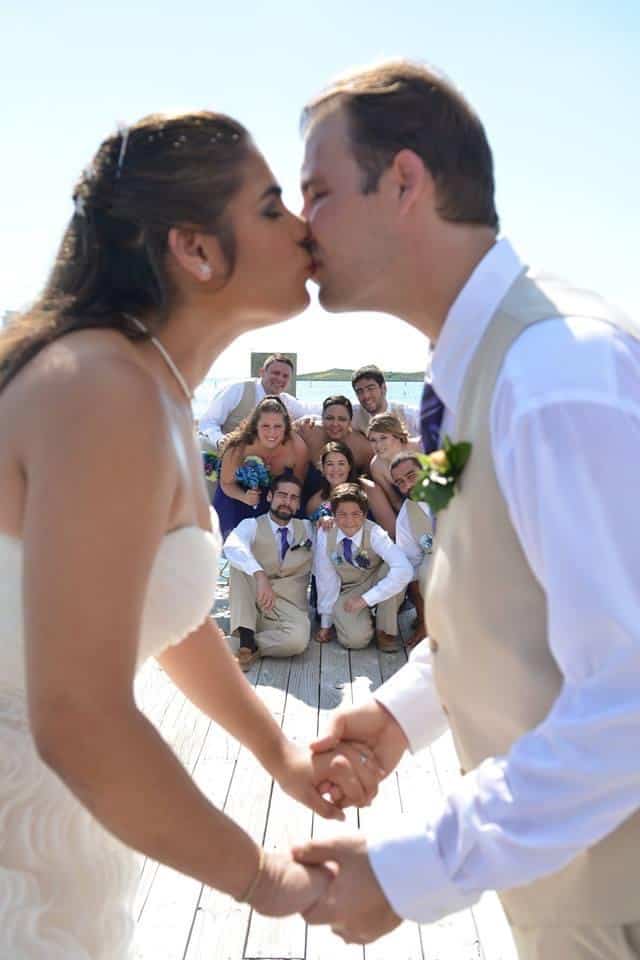 Last but not least, entertainment such as a solo pianist can add a touch of glamour to your ceremony and hour reception. You can get cake, floral, food, and drink upgrades for your reception as well. If you need a photographer for the magical day, you can use their on board photographers. Pricing ranges from $500 – $1,000 for their photo packages. You can also hire a private photographer and have them cruise with you. They are usually more expensive, but worth it because the photos are truly magical. I did the on board photography due to budget reasons and was very happy with the pictures.
TIP: bring a layout of different photos and styles you want. That helped a lot and my photographer was great!
I also paid for an extra hour, so we could get photos on the island and around the ship. We got married at 10:00 AM, which was good because it tends to get hot in the Caribbean. That way we were able to enjoy a couple hours on the beach as well after the wedding. You can also arrange your wedding during seasonal times when the ship is decorated for Halloween or Christmas.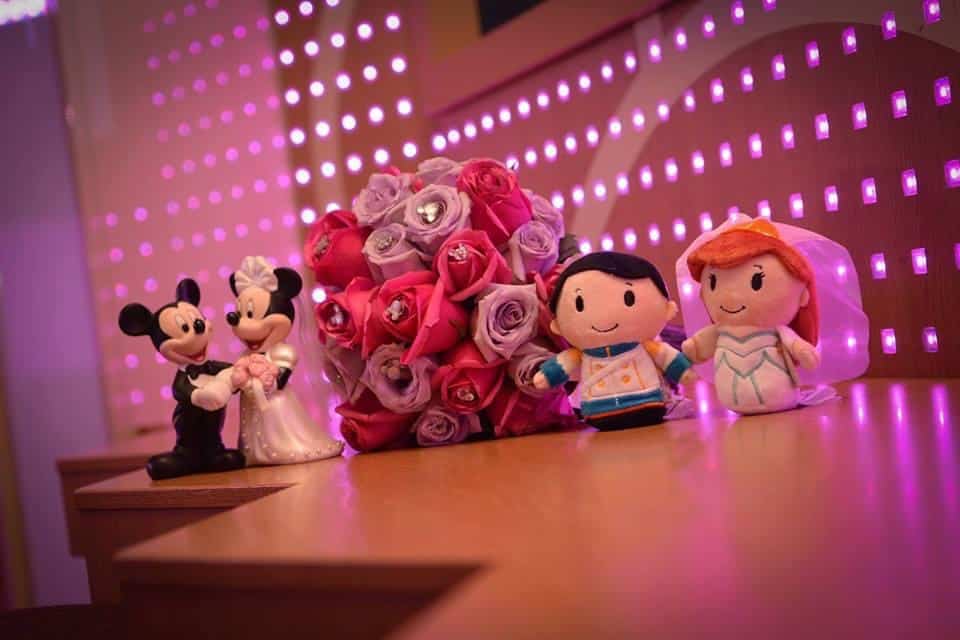 Once you book your cruise, you can add the wedding onto your cruise package. Then, a wedding coordinator will email you a wedding packet and help you throughout the whole time until you're on the ship. You will then get your own on board wedding coordinator once you set sail. My wedding coordinator was great and was even able to snag us some meet and greet tickets for Anna and Elsa!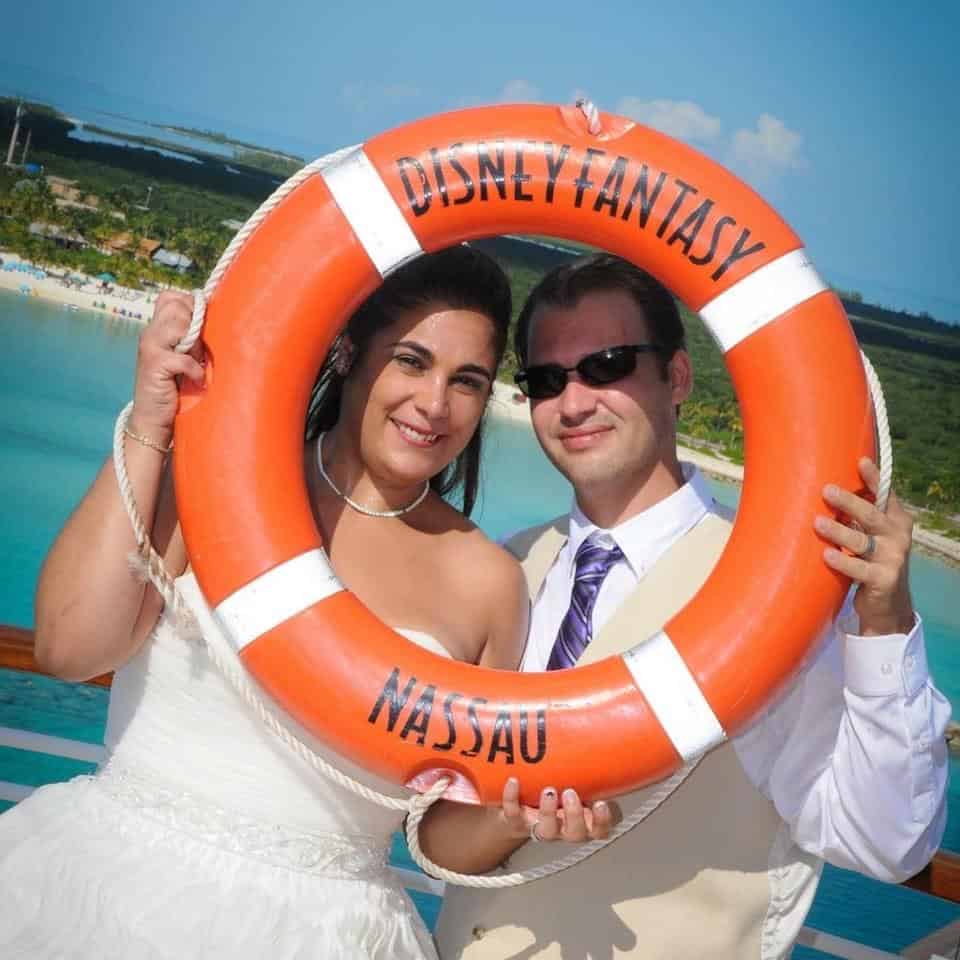 TIP: Try and snag a private cabana on Castaway Cay!
Disney Fairytale Weddings usually keeps one reserved for a bride so if you can get one, I highly recommend it. They are very relaxing and include an outdoor private rinse-off shower, towels, private fridge with non-alcoholic drinks, water, and fruit. They also include a private outside lounge area, with private access to your own section of the beach, as well as your own hammock. If you need some piña coladas or margaritas delivered, you can simply call a cast member via intercom. For the kids, they supply sand toys and a crib upon request. Your very own sunscreen and cold wash cloths for those hot Caribbean days are also supplied.
To book your Disney Fairytale Wedding, reach out to our friends at Mickey World Travel. Their services are completely free and offer up to $1,000 in on board credit for Disney Cruises.
Contact me to start planning your Disney Fairytale Wedding today!