Located in a galaxy far, far away is the best place to trade your credits if you're a Star Wars fan. Dok Ondar's Den of Antiquities is an entire store in Star Wars: Galaxy's Edge dedicated to the galaxy's most valuable items. You can find anything from jedi robes and kyber crystals, to statues and jewelry here.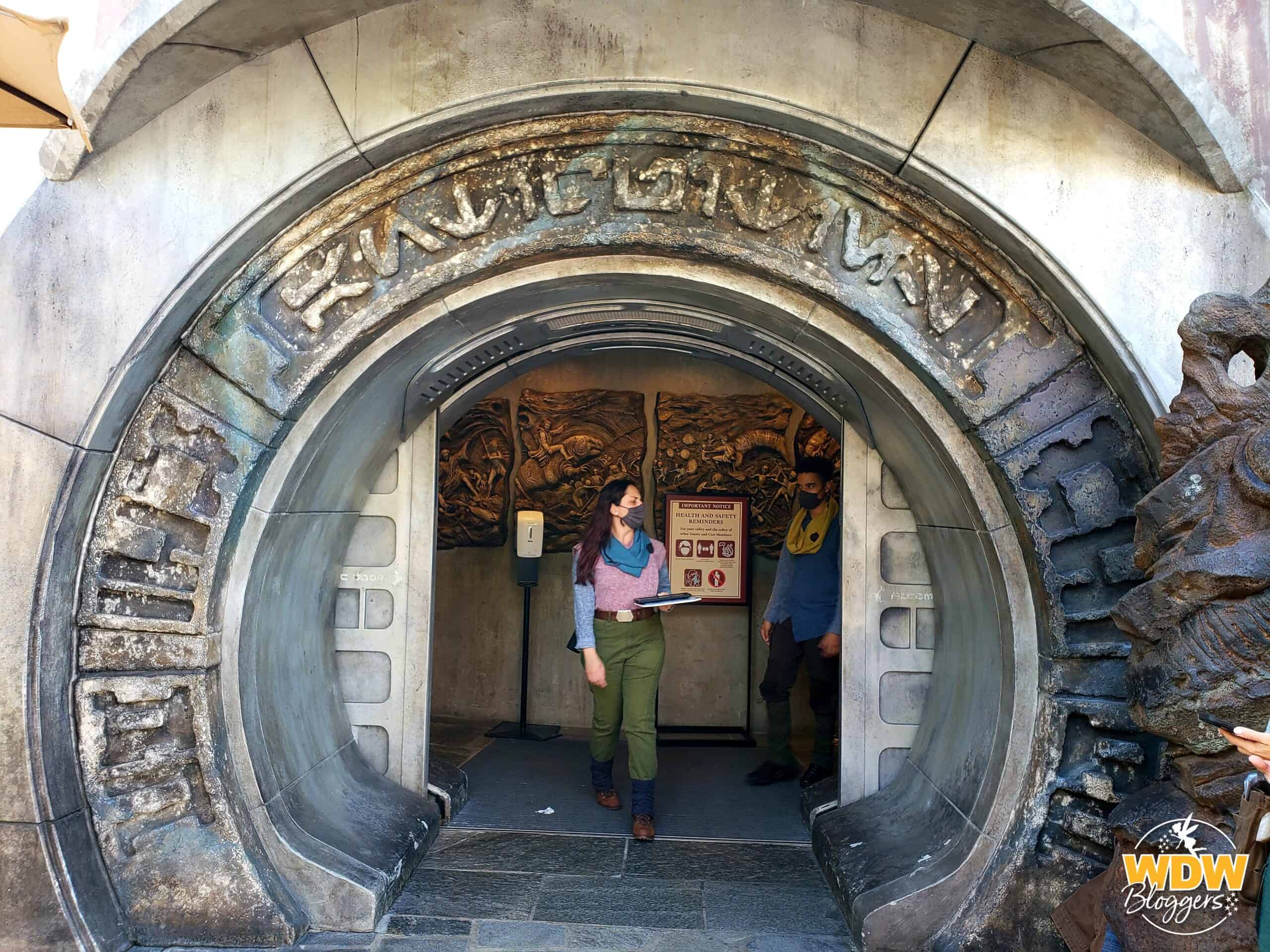 You can find the entrance to Dok Ondar's on the second level of Batuu right next to the statue. The store only allows a small number of guests inside at once, so there may be a line to get in. The good thing is that the line moves quickly.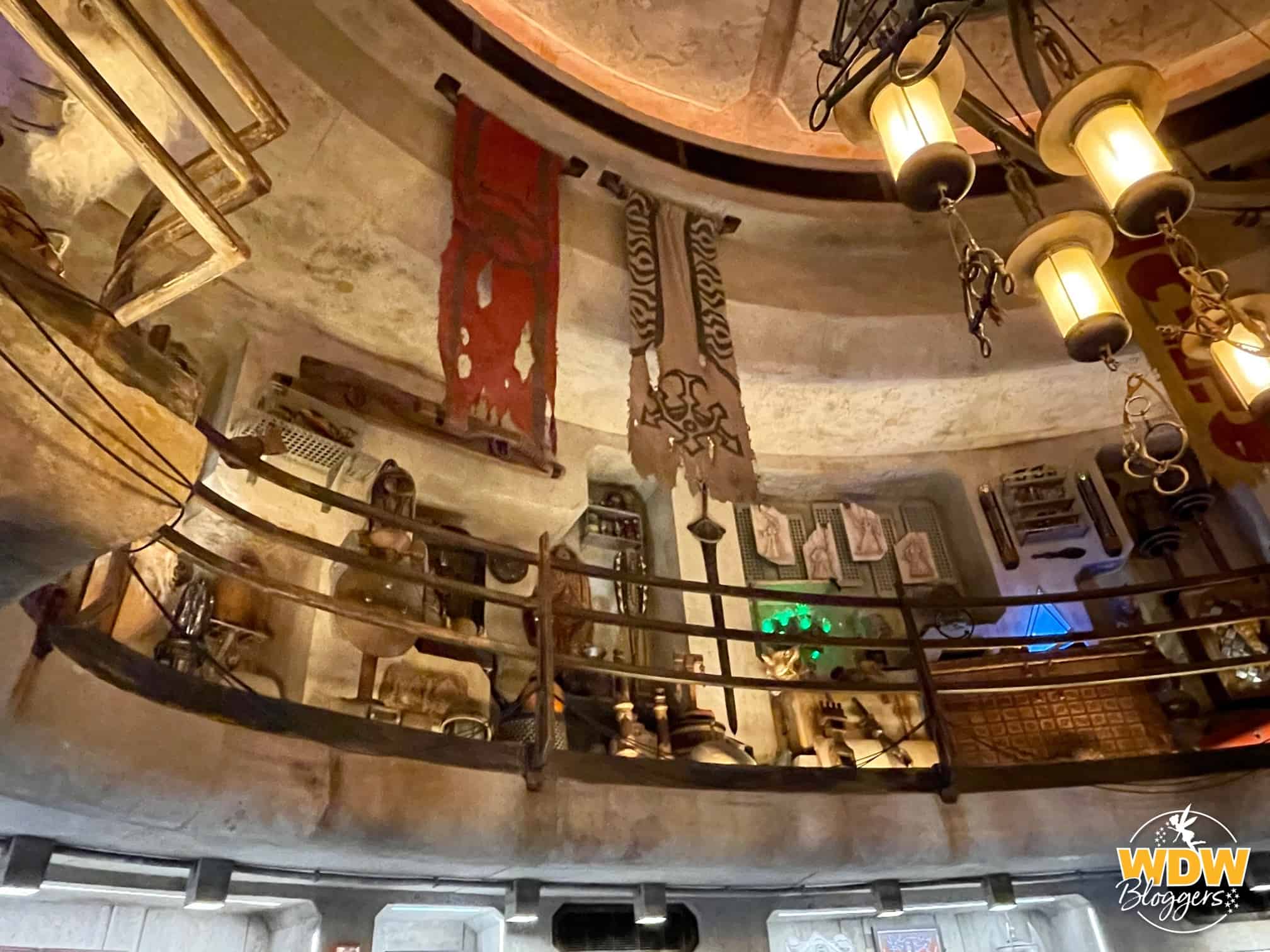 Dok Ondar's Den of Antiquities is packed with collectables from all over the galaxy. The merchandise comes from all of your favorite Star Wars movies and TV shows.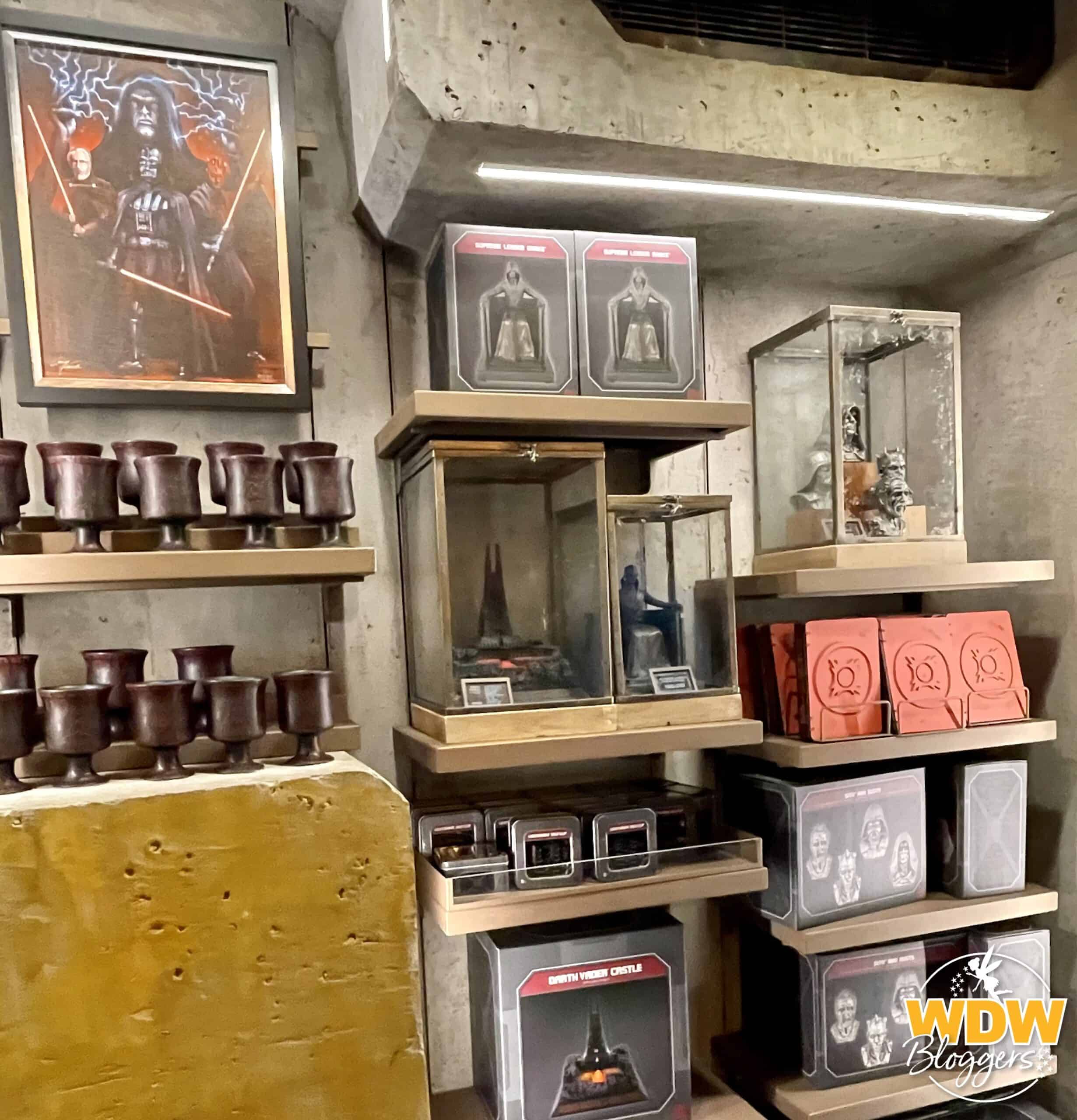 This General Grievous mask will make a fine addition to our collection!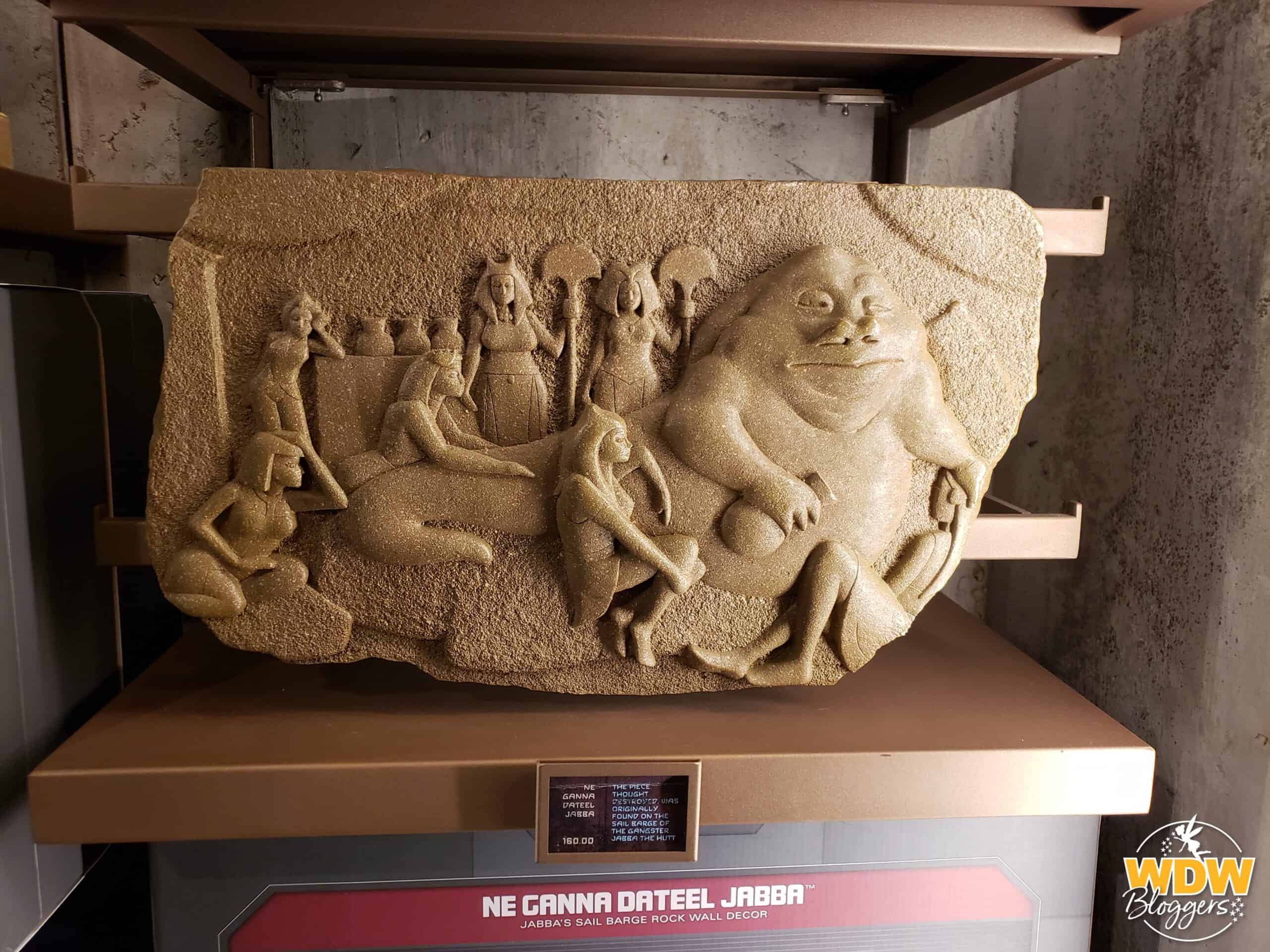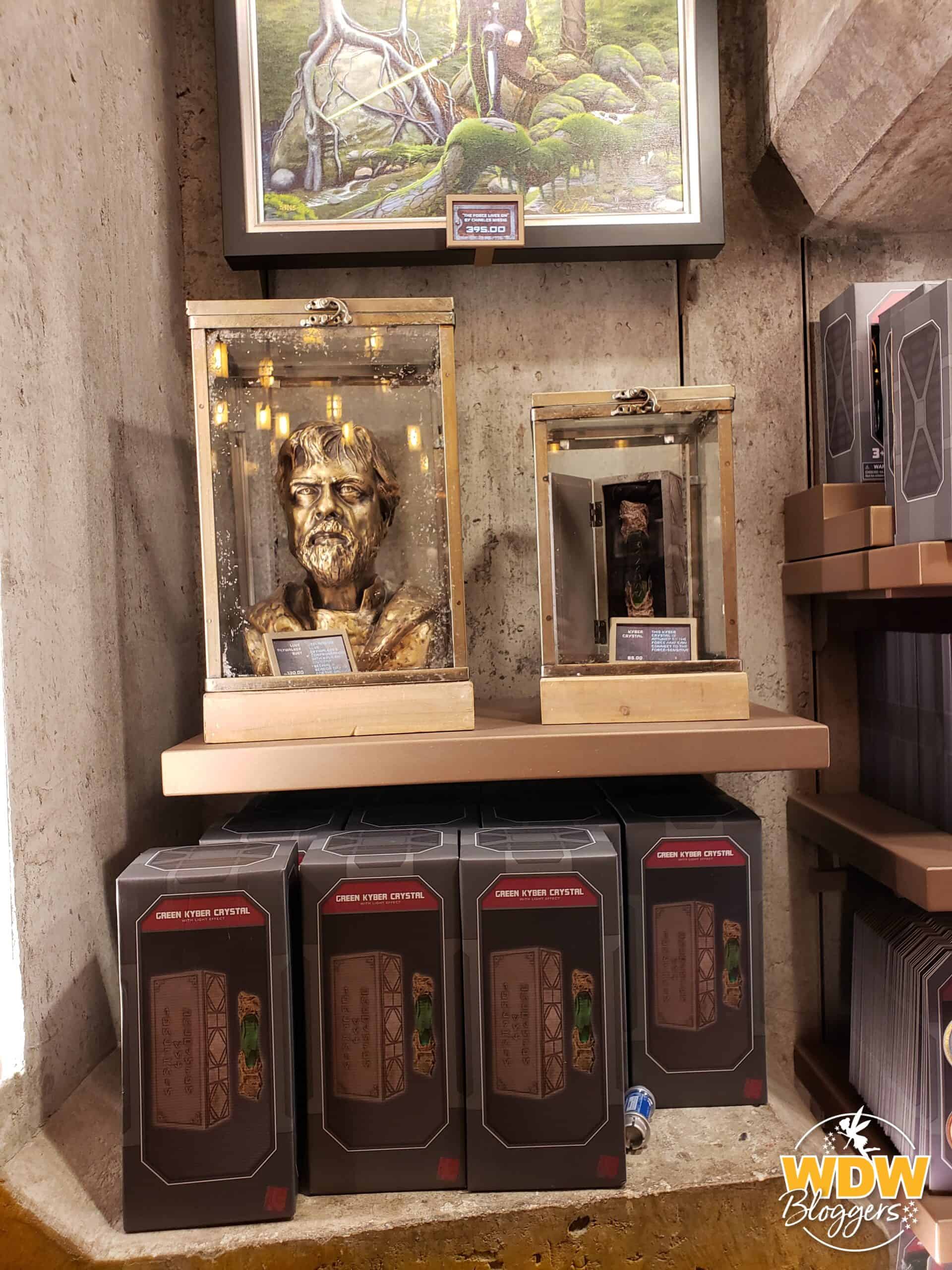 The force is strong with this Luke Skywalker bust.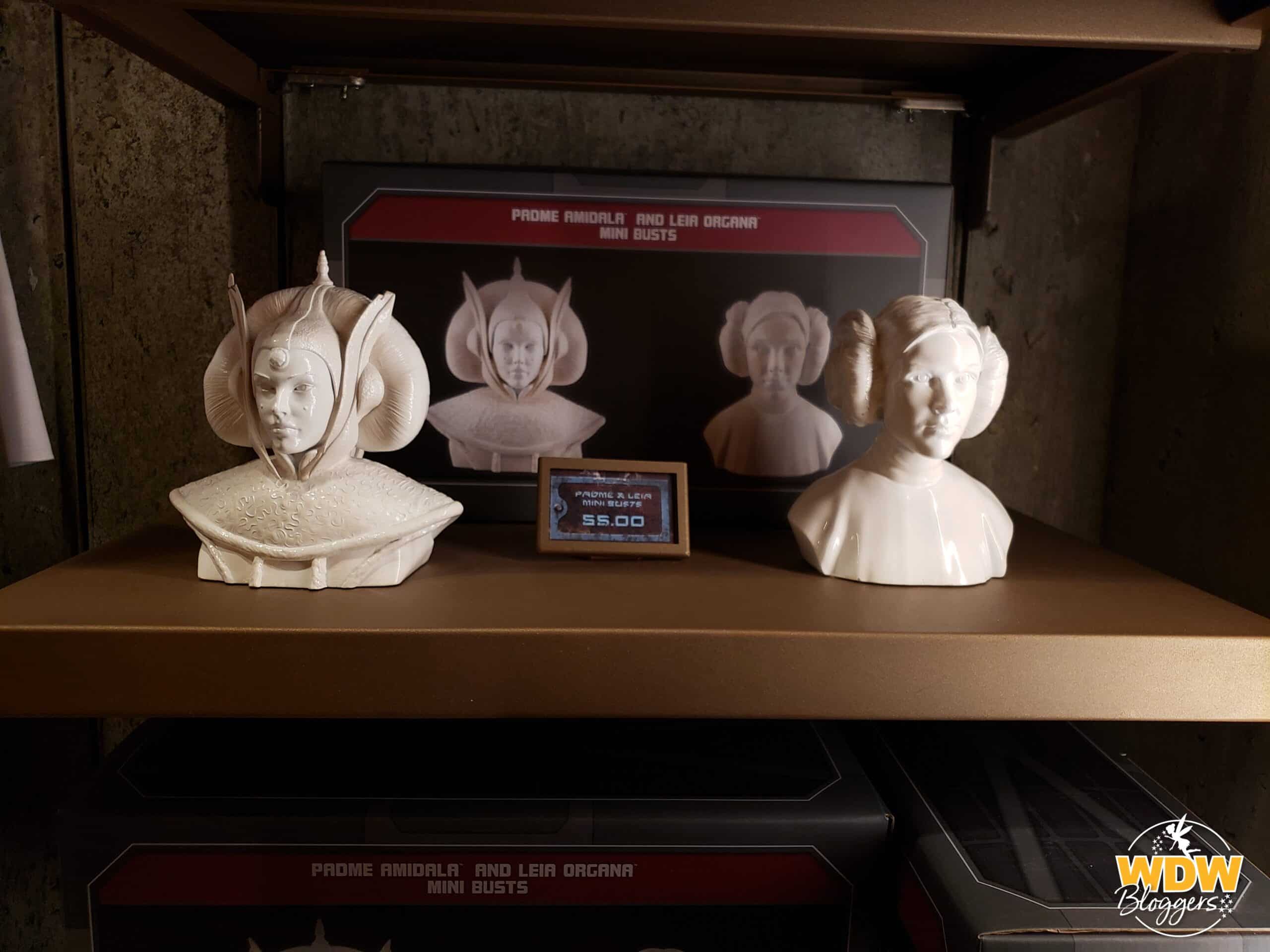 Padme and Leia have their own portraits, royalty wigs, and statues. You can even buy the iconic Princess Leia dress.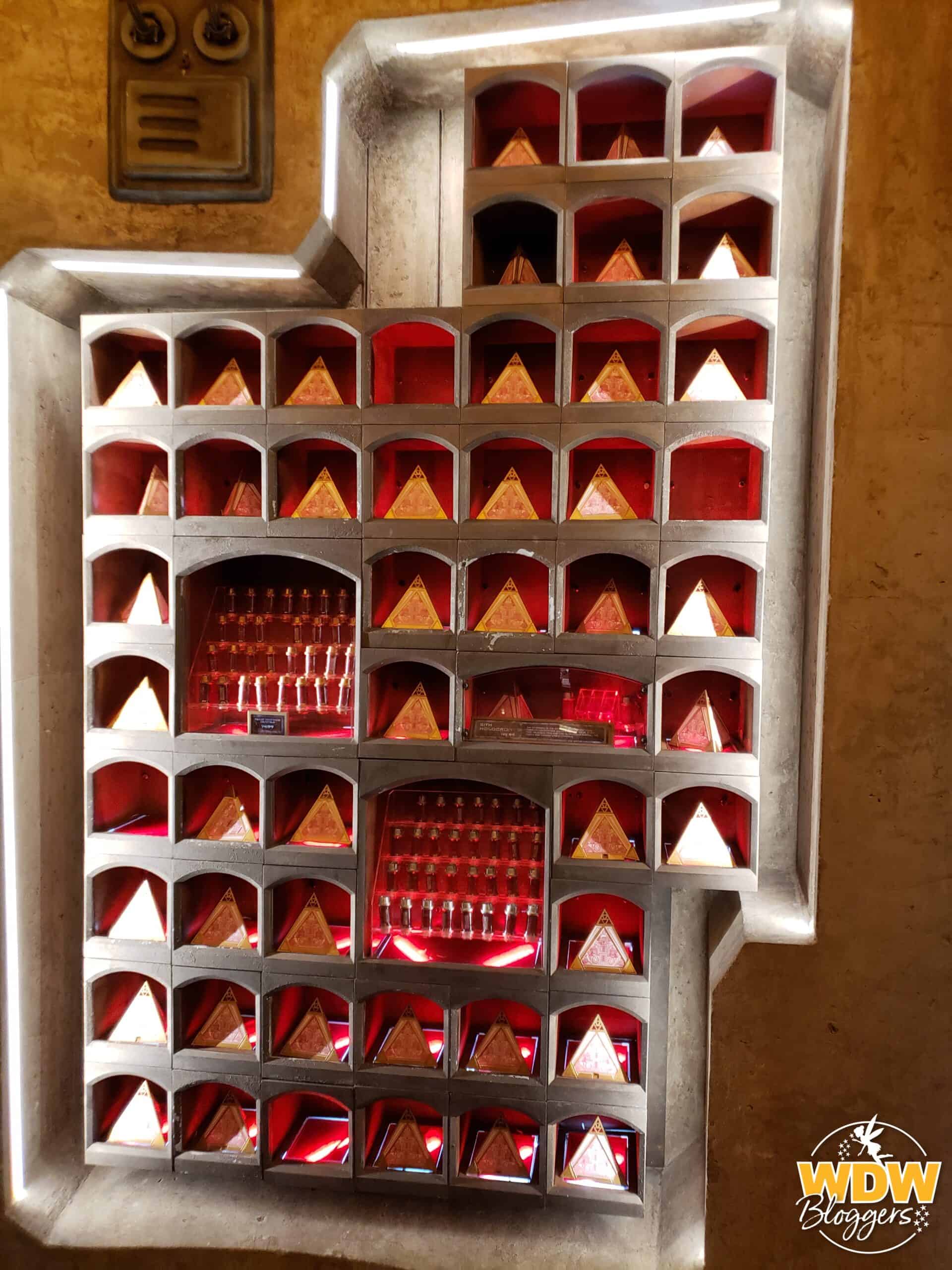 Jedi and Sith Holocrons are available to purchase. These interactive devices play messages from your favorite characters like Darth Vader, Obi-Wan Kenobi, and Luke Skywalker.
Each kyber crystal color interacts differently with the holocrons so be sure to collect them all! These are the same kyber crystals that change the color of the Savi's Workshop Lightsaber.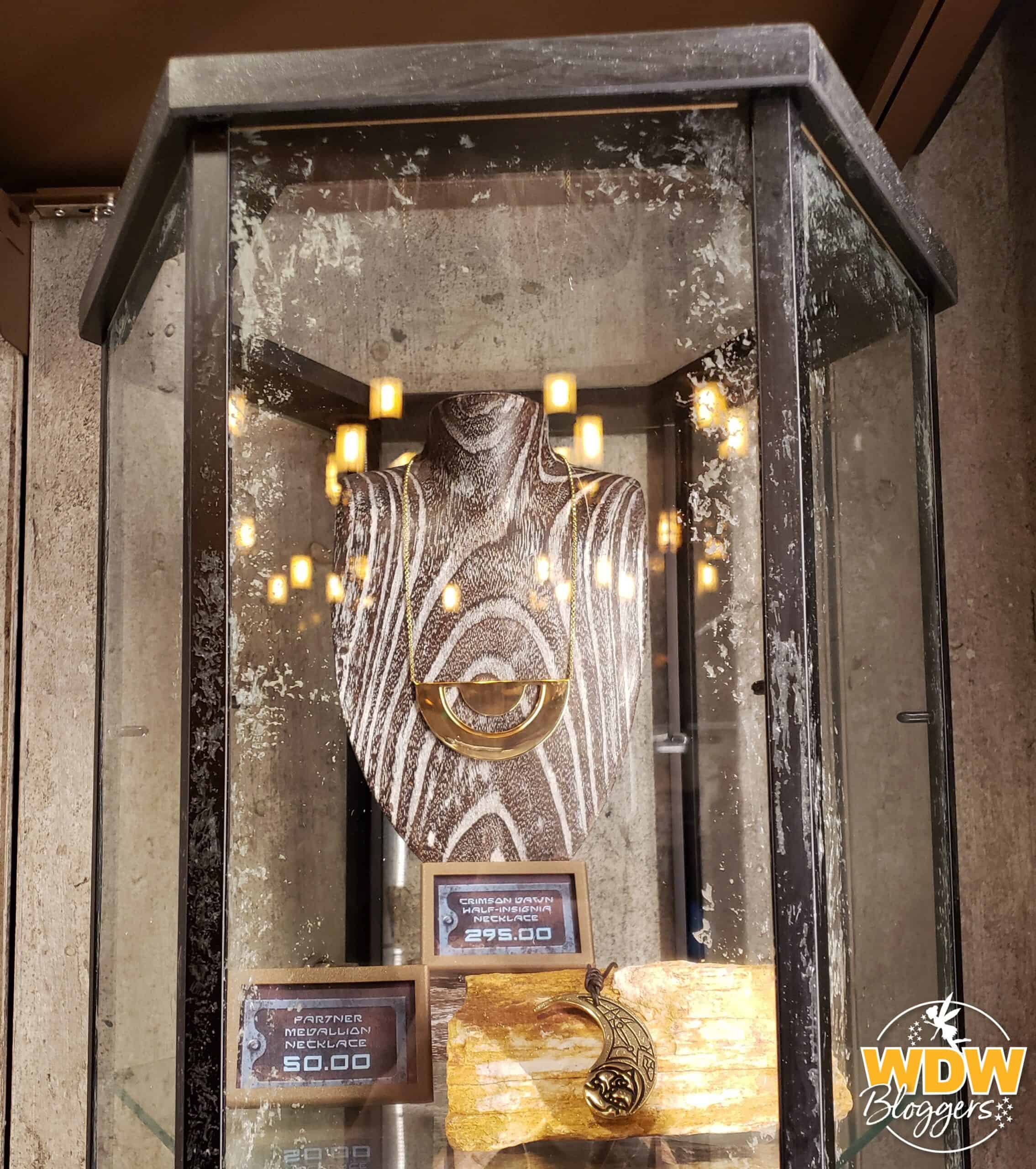 Dok Ondar's has a few jewelry selections like the Crimson Dawn necklace from Solo: A Star Wars Story and Rose's necklace from The Last Jedi.
What would a trip to Batuu be without exchanging my own credits? I picked up this incredible Darth Maul bust during my visit. The detail is outstanding!
Dok Ondar's Den of Antiquities is also home to the Legacy Lightsabers. In order to buy a lightsaber or look at them, you need to have an appointment. The Star Wars Trading Post in Disney Springs has almost everything Dok Ondar's has, so I recommend going there for lightsabers because they don't require appointments. I personally enjoy Dok-Ondar's more, because you really feel immersed in the Star Wars universe.
What will you be buying on your visit to Batuu?
Looking to travel to a galaxy far, far away? Book with our sponsor, Mickey World Travel! Contact me to start planning your Walt Disney World vacation today!
Email: dylan@mickeyworldtravel.com