Walt Disney World Resort is now removing their 6 feet physical distancing signs to replace them with a smaller physical distancing requirement in certain locations.
Earlier this week Universal Orlando changed their physical distancing requirements to 3 feet, so it is likely Disney will do the same change.
The "Know Before You Go" page on Walt Disney World's website has been updated under the "Physical Distancing" section. The "6 ft 2 m" mention is now missing from both the physical distancing image as well as in the written section.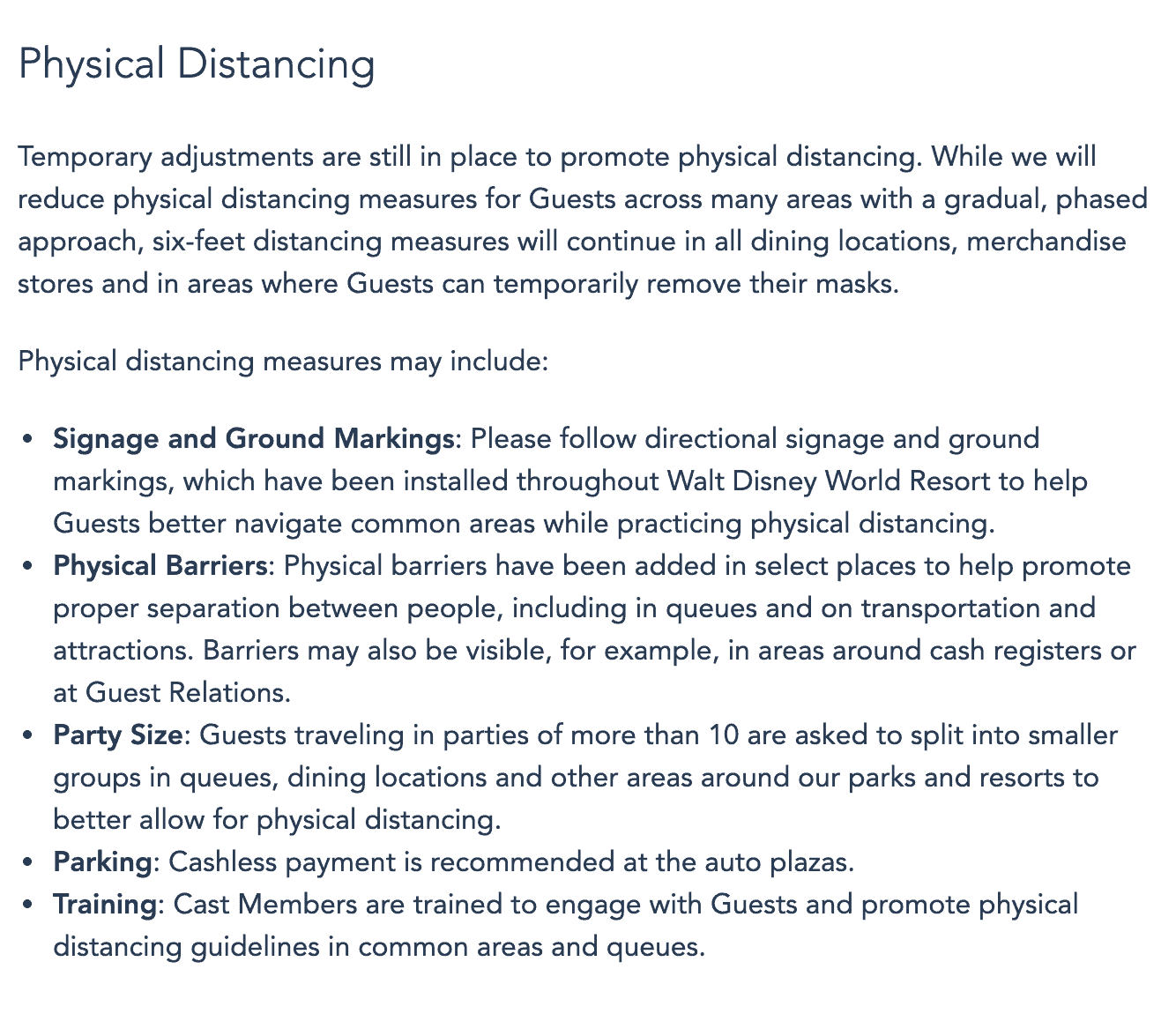 Disney added to their website: "While we will reduce physical distancing measures for Guests across many areas with a gradual, phased approach, six-feet distancing measures will continue in all dining locations, merchandise stores and in areas where Guests can temporarily remove their masks."
Disney also removed the part about parking cars in every other space in the parking lots at the theme parks.
Overall, it sounds like 6 feet physical distancing measures will be taken into account in stores and at dining locations. As for attraction queues and outside, guests will be allowed to maintain a smaller distance than 6 feet.
To book your Disney vacation, contact our friends at Mickey World Travel. They will make sure you have the most magical vacation, by monitoring your booking for future discounts, as well as booking your dining reservations and Fast Passes once they return to the parks.
Contact me today to start planning your Disney vacation!
Email: dylan@mickeyworldtravel.com